The Divi Pixel Fancy Text module allows users to create visually stunning headings and text for their Divi website, with a variety of customizable animation effects.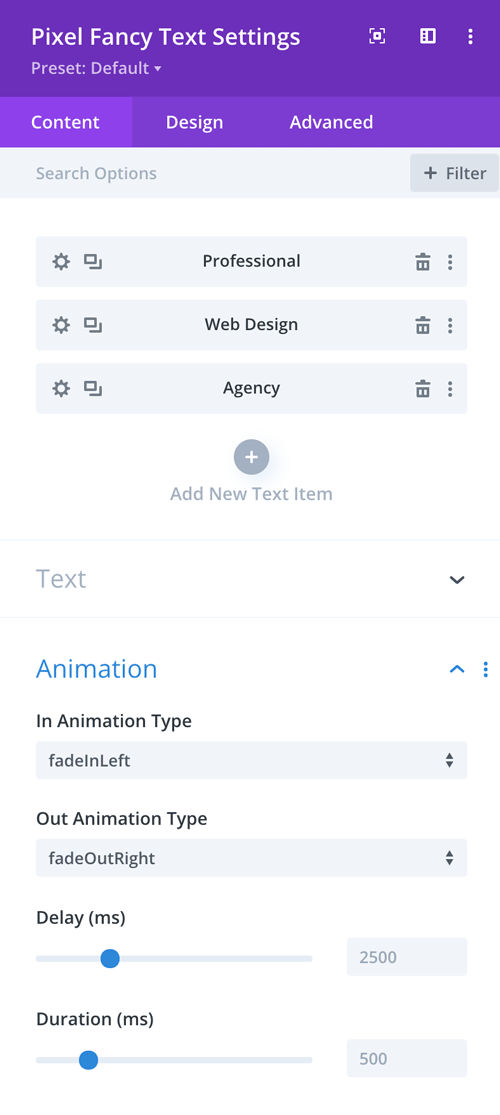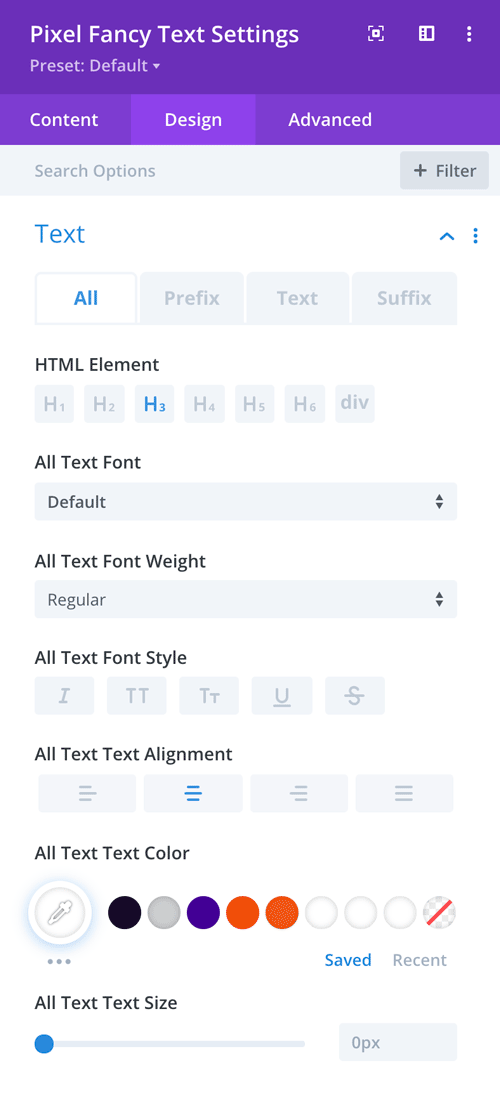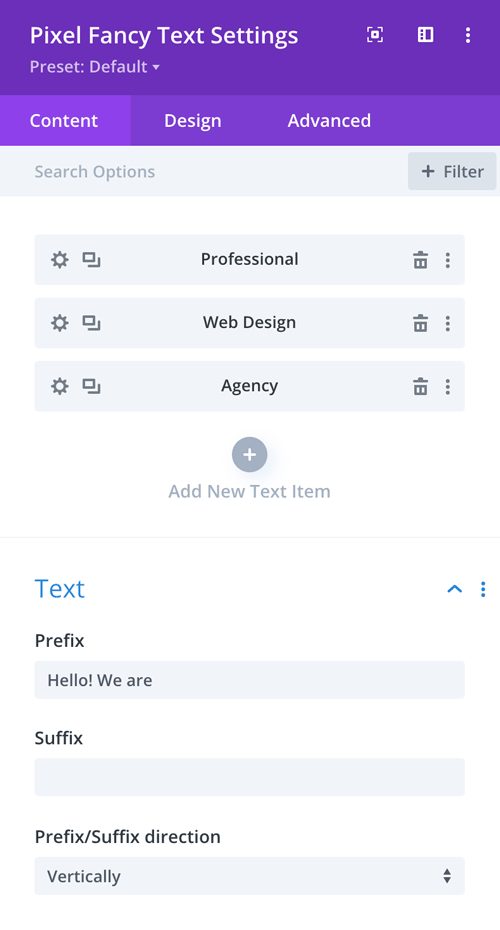 Custom Divi Module
Add animated headings and text sections to your Divi site
Fancy Text module allows you to create beautiful and animated headings. You can add multiple texts which will rotate between phrases with a smooth animation. The module also provides options to add Prefix and Suffix text and display them horizontally or vertically. All texts added can be customized independently.
Hello! We are
Professional
||
Web Design
||
Agency
Create
Rotating
||
Attractive
||
Animated
||
Headlines
We Craft
Digital Products
||
Websites
||
Marketing
That Grow Businesses
I love
Coffee
||
Blogging
||
Travelling
Cras aliquet semper dui, ac convallis augue luctus non. Fusce auctor a odio in gravida. Vestibulum tristique placerat dui vitae semper. Cras nisi velit, egestas vel libero ut, pharetra hendrerit tortor. Maecenas lacus velit, dignissim vel lacus sed, rutrum ullamcorper lorem. Aliquam nisl orci, placerat eget justo.
Enhance your Divi Theme with Custom Settings and New Modules. Start Creating Awesome Websites with Divi Pixel
We offer a 14 Day Money Back Guarantee, so joining is Risk-Free!