Meet the most effective Popup Maker for Divi! Create amazing popups and display them on your Divi site using advanced triggering settings.
Popup Maker for Divi
Beautiful and intuitive user interface
The Popup Maker adds a new custom post type to your WordPress dashboard where you can design popups using the Divi Builder. Thanks to the beautiful user interface, the popup maker settings are intuitive and easy.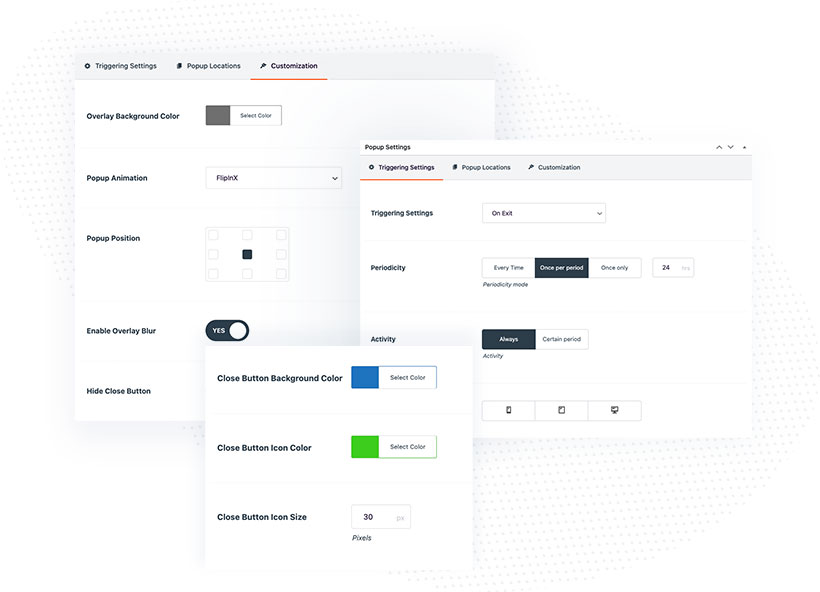 Popup Position & Animation
Add animation and display popup in various positions
The Divi Pixel Popup Maker comes with 19 beautiful animations that will help you grab user attention quickly. Design any popup you want using the Divi Builder, select animation, position, customize the close button and more!
Boost COnversion
Easily Create Elegant Popups and Displays Any Content
Create high converting unlimited popups with various features in just a few minutes that fit all your marketing needs. Transform your traffic into leads, sales and signups with the Divi Pixel Popup Maker.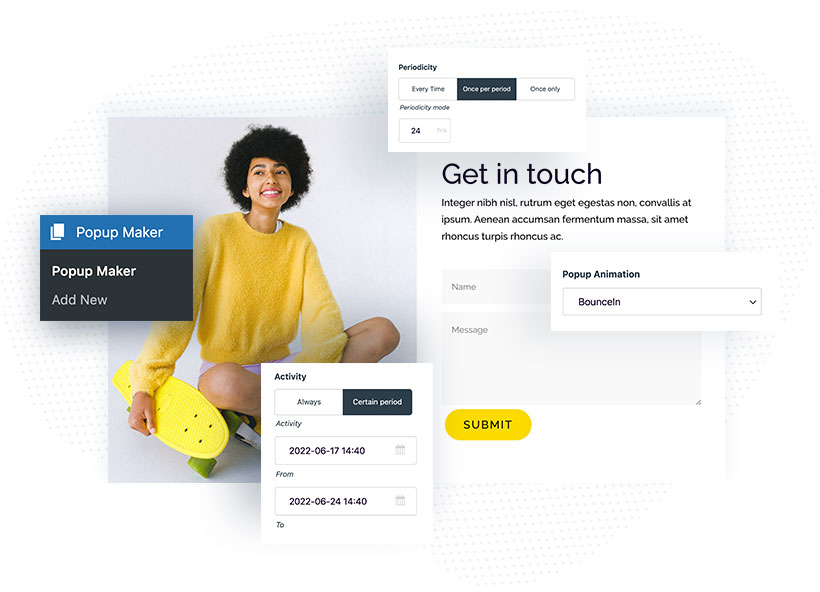 Popup Maker Features
Choose triggering events, add animation, change popup position and more!
Manual Trigger
Open popup after element with custom CSS selector is clicked.
On Exit
Open popup when user leaves the page.
On Load
Display popup on page load with a delay defined.
On Scroll
Open popup after the user scrolls the page.
On Inactivity
Display popup after the user is inactive.
Popup Location
Choose pages where you want the popup to be displayed.
Overlay Background
Select popup overlay background color.
Overlay Blur
Enable overlay blur for content when popup is opened.
Popup Animation
Improve user experience with smooth animations.
Close Button
Customize the close button with intuitive settings.
Position Settings
Select one of the 9 avaialble popup positions
Close Button Position
Display close button in the top right corner or withing popup.
30+ Free Popup Templates
Jump start your next project with pre-made popup templates.
Popup Maker for Divi
Convert Visitors into Sales & Subscribers
Design any popup you want using the Divi Builder. Create high-converting beautiful popups with various features that fit all your marketing needs in just a few minutes.
Advanced Triggering Settings
CLose Button Customization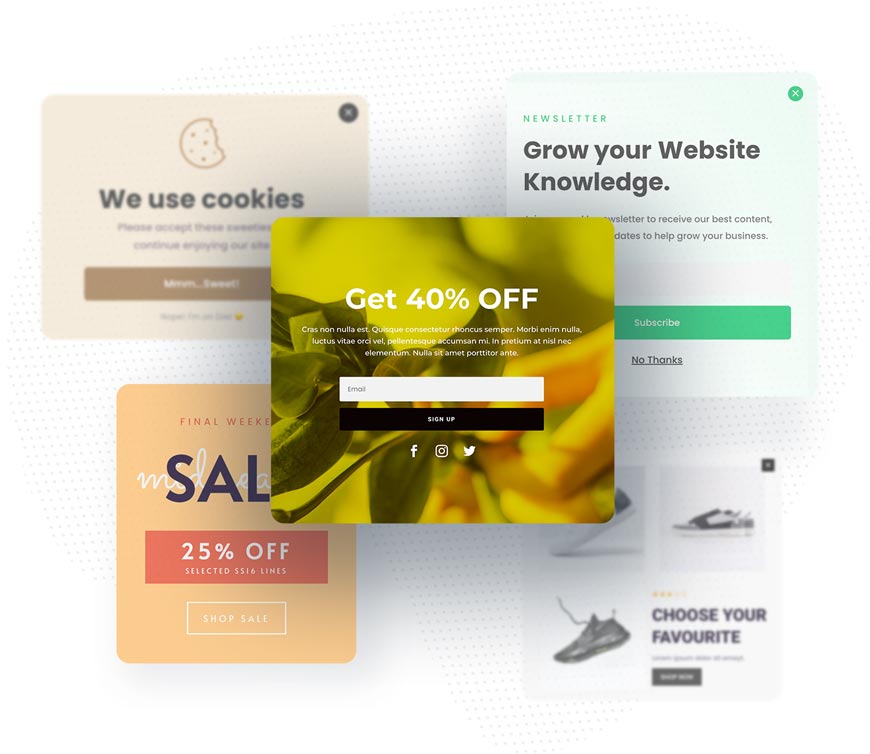 Enhance your Divi Theme with Custom Settings and New Modules. Start Creating Awesome Websites with Divi Pixel
We offer a 14 Day Money Back Guarantee, so joining is Risk-Free!