Introducing Tile Scroll for Divi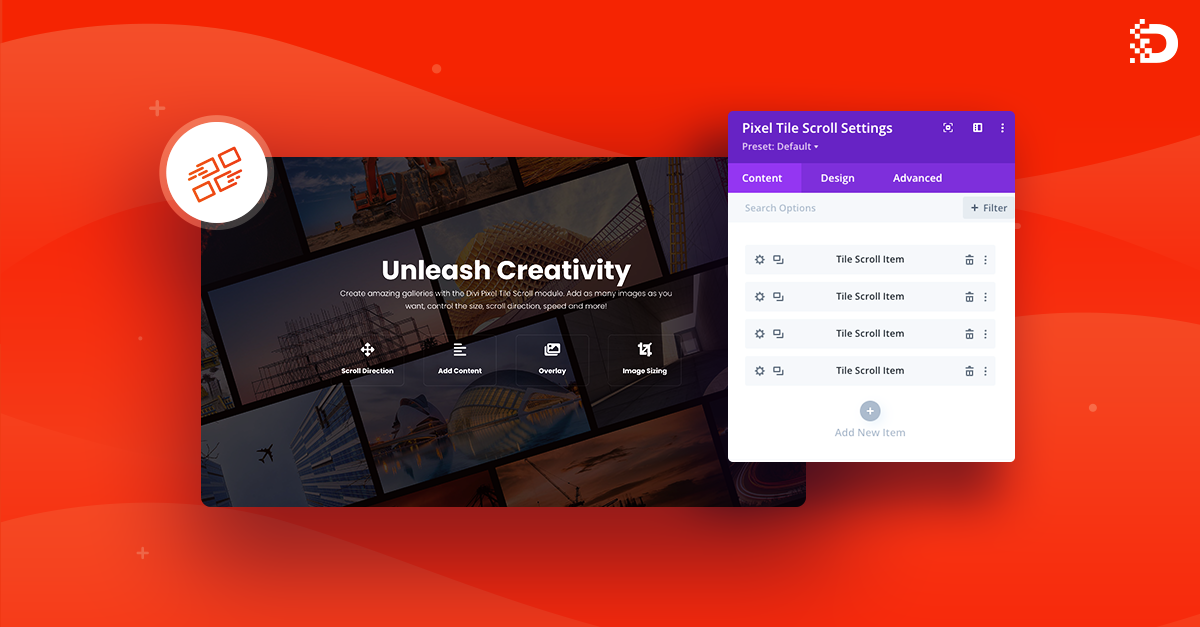 It's time for another amazing module added to the Divi Pixel arsenal! Today we are very excited, and we would like to introduce you to the Tile Scroll module that will help you build attractive galleries with the parallax scrolling effect 🤩
In a previous update, we added the long-awaited
Popup Maker
, which has become an instant hit and will remove any other complex and not reliable plugins you used to display popups on your Divi sites. In this update, we've added some improvements to the Popup Maker and fixed some minor bugs.
However, the most important improvement is the new module that will open up completely new possibilities. The Tile Scroll module is an advanced tool for creating beautiful parallax scrolling galleries. If you are tired of displaying static images, and would like to add this WOOOW effect to your website, this module is for you. Make an amazing impression on even the most demanding visitors.
Introducing Tile Scroll for Divi
As I mentioned, the Tile Scroll module is a tool from the group of those that will help to impress visitors and make our website simply more attractive. This module offers endless customization possibilities. It is based on child modules, where we can add images to each child module. Each group of images will be placed in a row or column depending on the options selected and will animate during scrolling.
This is undoubtedly a great tool for displaying a photo gallery, restaurant menu, team members and any other images that need to be showcased in a beautiful way.
Tile Scroll Customization Settings
The Tile Scroll module comes with advanced settings that will help you create a beautiful scrolling gallery in a collage format. In the customization options, you can choose the direction of the animation of the images (row or column), change the images' row/column angle, adjust the speed of the effect, define the scroll container width and height and adjust the image grid spacing.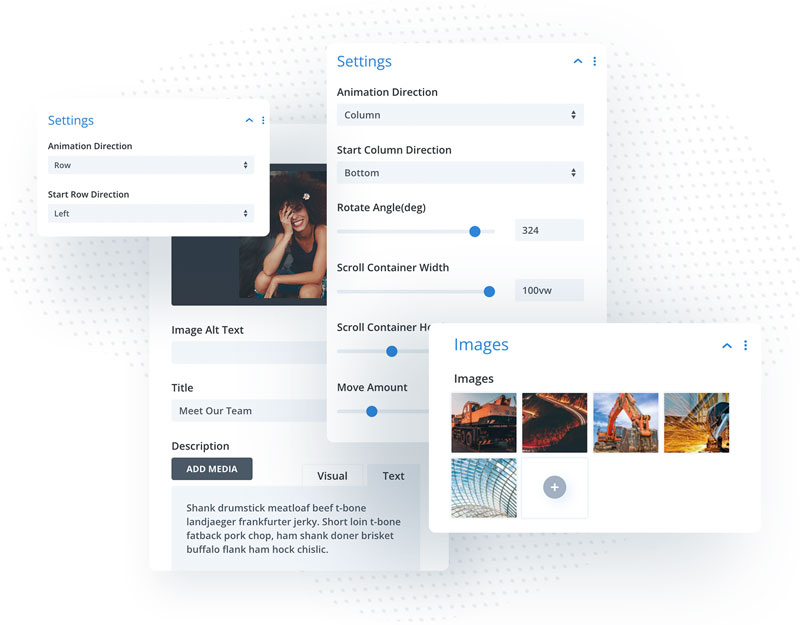 This module will be an excellent choice for Call To Action as it has content options. We can add an icon, title, description and button. All of these elements can be customized using module settings. Content Container has a separate toggle in the Design tab that allows you to change the background color, add box-shadow, border and blur effect to the container.
The Tile Scroll module has also an option for adding an overlay background. This feature will be useful if we want to highlight content. By adding semi-transparent overlay background, our content container will stand out and get the user's attention quickly.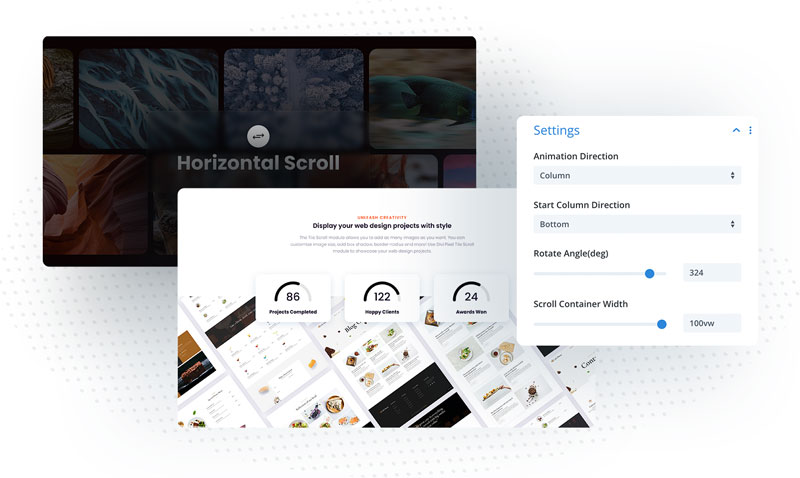 We work on many projects simultaneously. At some point, we have to go back to the WooCommerce modules, but in the meantime, we will release 2 new modules – Filterable Gallery and Price Table Module.
We also have some beautiful new Layout Packs that will be coming soon. Layouts Importer, which is already taking shape and will soon be in your hands, will be a gamechanger. Thanks to it, importing layouts will be much easier, because we have designed a user interface where you can install the layout pack directly from the Divi Pixel plugin dashboard. If you want to see more cool stuff we are working on, please check our Product Roadmap.
Pricing Table
This module will allow you to build custom pricing tables. The main feature here is that you will be able to add as many elements as you want, and reposition them to display unique spring plans.
Filterable Gallery
The Filterable Gallery module is in work for a few weeks now. We are adding filters, pagination and infinite scroll settings, so it will be a super powerful module for creating image galleries.
New Layout Packs
Make the popup window show up when the page opens. You can set start and end delay, periodicity, and activity (Always/Certain Period).
Layouts Importer
Instal Divi Pixel Layout Pack directly from the Divi Pixel plugin dashboard, with one click!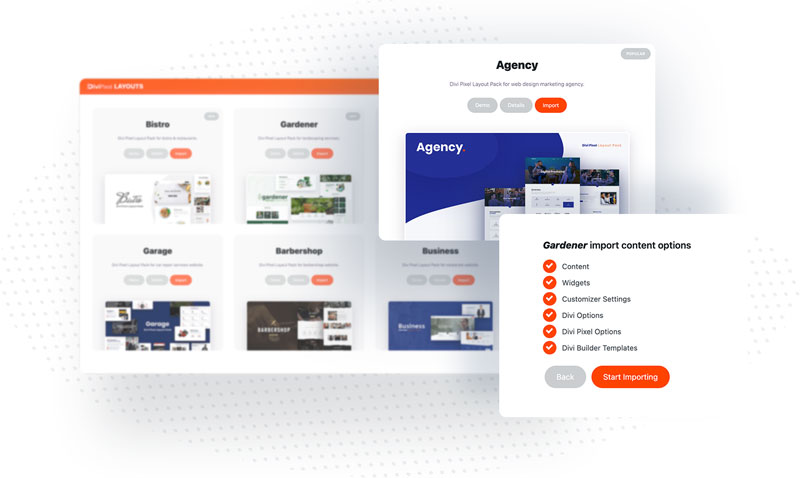 That's all for today. We hope you will like this new module added to the Divi Pixel plugin. We'd love to hear your feedback. Share your opinion in the comments below 🙂 If you would like to connect with other users that are using the Divi Pixel plugin, join the
Divi Pixel Community
today! You are more than welcome!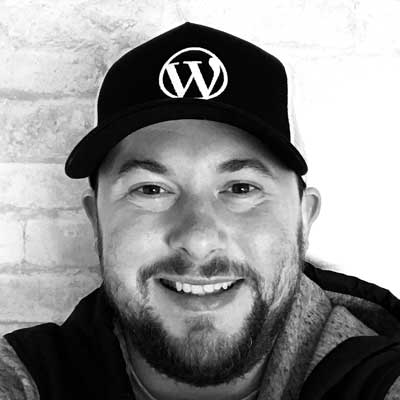 Maciej Ekstedt
Maciej is the co-founder of Divi Pixel. He is a self-made web designer and marketing expert, and he loves his job so much that he barely leaves the office. He transforms creative ideas into effective strategies for his company. Maciej is fascinated by the phenomenon of a megalopolis. He notices patterns and details which make up the whole thing, and he uses these skills in his work.
Enhance your Divi Theme with Custom Settings and New Modules. Start Creating Awesome Websites with the Divi Pixel
We offer a 14 Day Money Back Guarantee, so joining is Risk-Free!