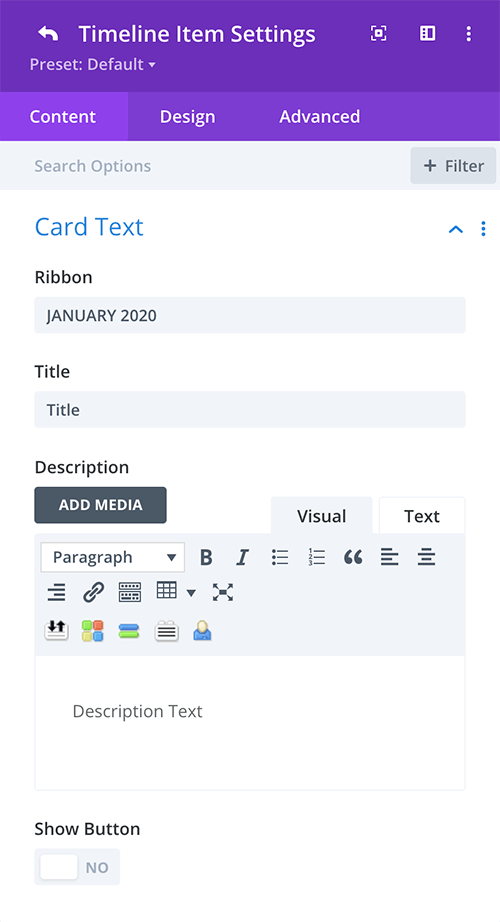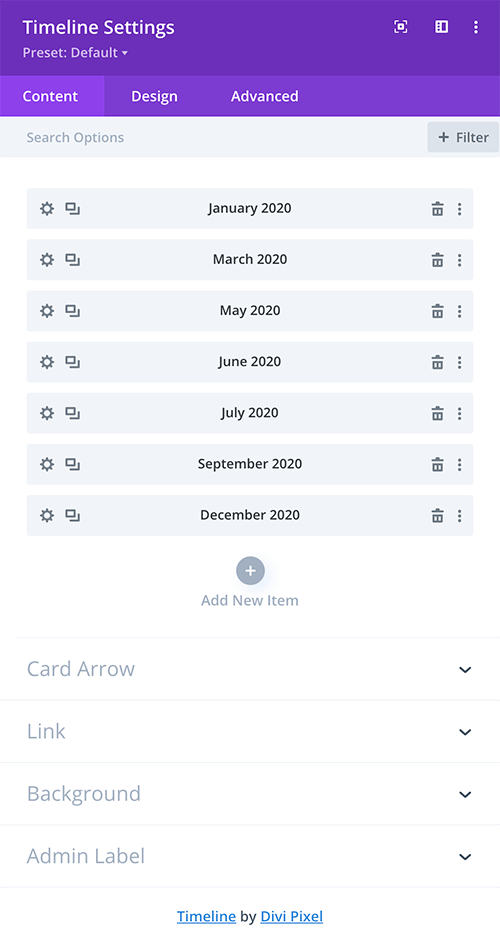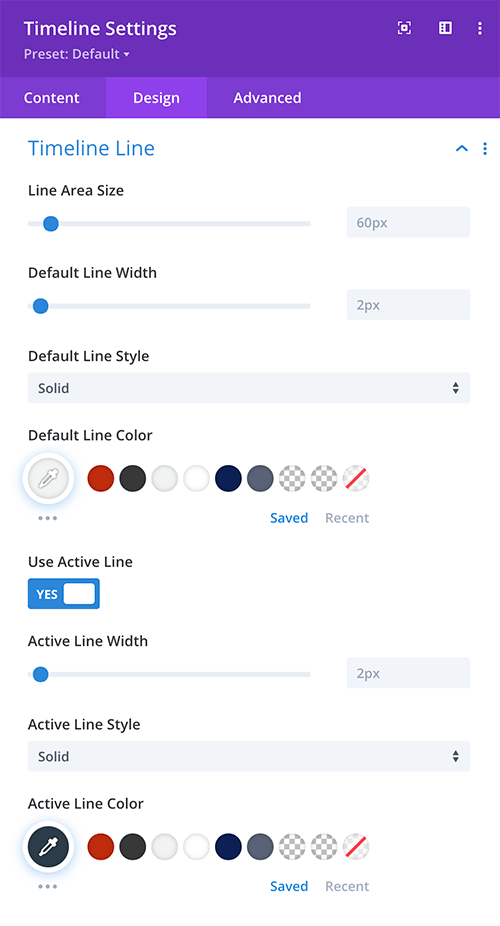 Timelines have always played an important role in websites that want to show the history, a process or something that has a stepwise procedure. The Divi Pixel Timeline module lets you create beautiful timelines on your website using the Divi Builder. This timeline module works similar to other Divi Pixel modules; you just need to add the module to your page and format it as per your requirements.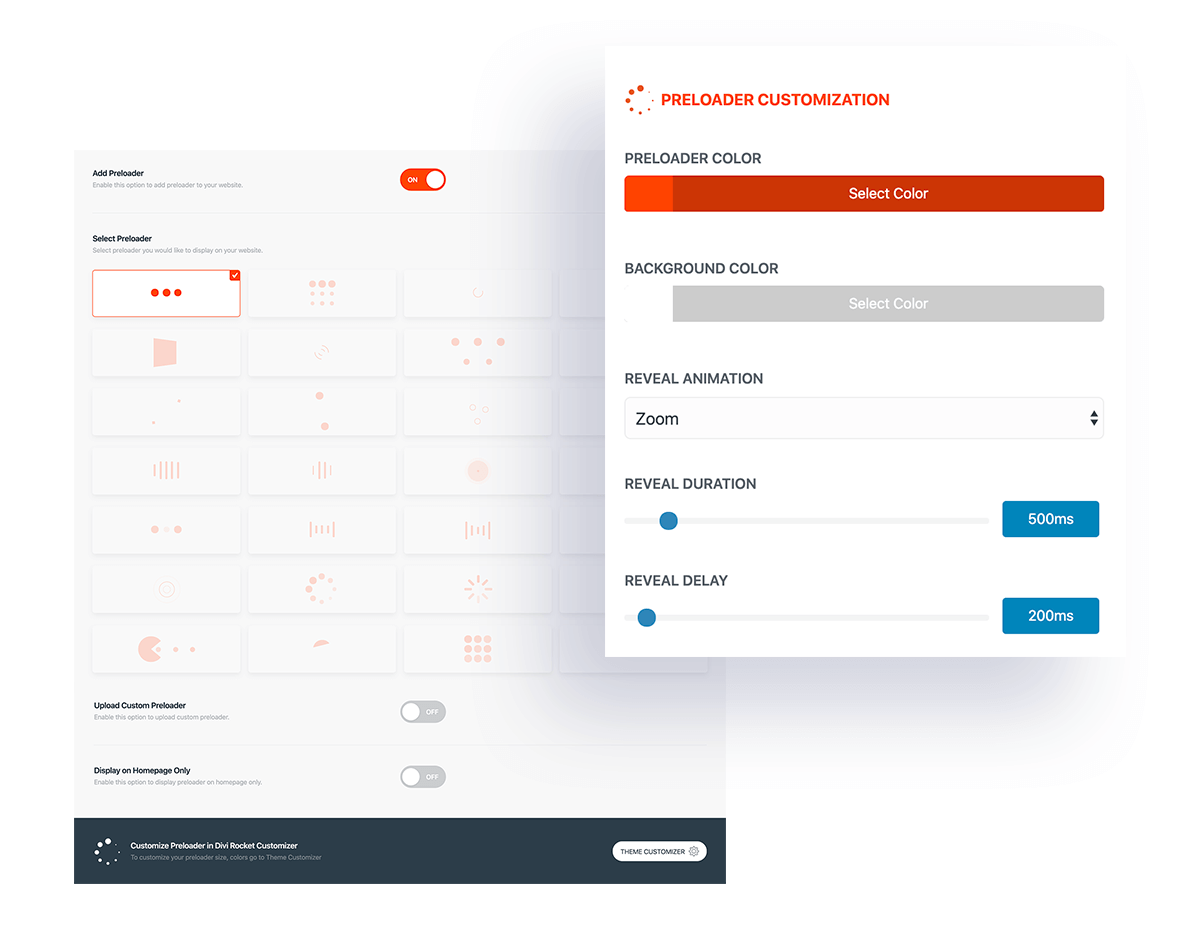 Divi Pixel released
After months of developing, testing, designing, we have released the Divi Pixel plugin, which has completely changed the way you work with Divi!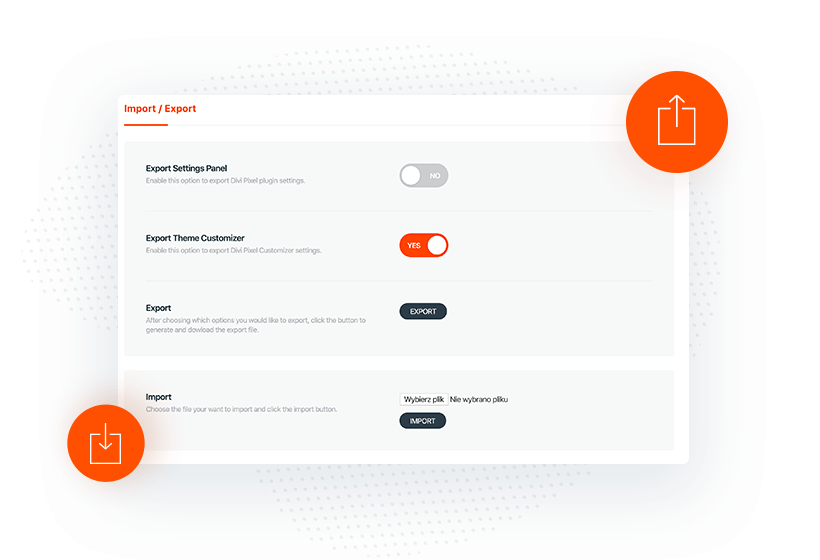 Import/Export settings
Divi Pixel can save you hours over hours of customization and can really help you to build more amazing websites. Exporting and importing options are important, especially for our power users like web design agencies.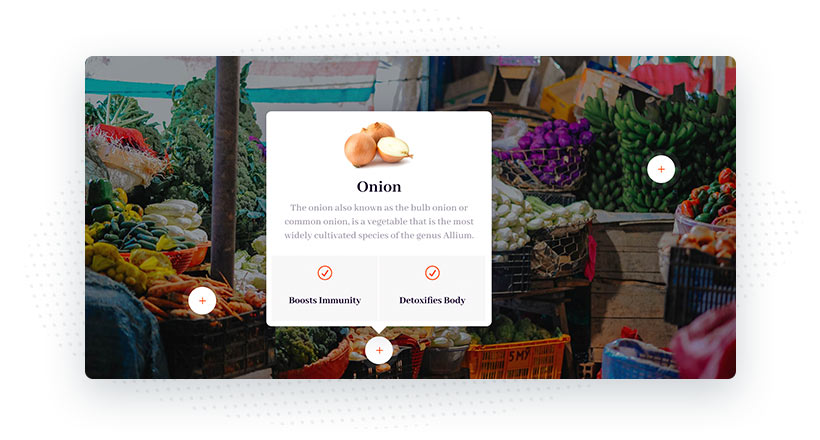 Hotspot Image
Image Hotspot allows you to place multiple hotspots on an image and display tooltips when users hover over them (or touch them on mobiles). But thats not all. Beyond the usual ad-hoc content created right from inside the module, our Image Hotspot module also supports Divi Library items, so you can display whatever you want in the tooltip!
Divi Pixel Timeline module offers powerful settings which can help you create beautiful and fully functional timelines on your Divi website.
Add date for each timeline item
Responsive layout settings
Individual settings for each item
Interactive timeline line and icons
Add links/buttons to each timeline card
3 Timeline Layouts (Mixed/Left/Right)
Custom CSS for all elements
Hover Box module
Our family of Divi Pixel modules is growing fast! In March 2020, we introduced 2 brand new modules that enhanced your Divi Builder even more!
Masonry Gallery module for Divi
Use Divi Pixels Masonry Gallery module to showcase your images in a beautiful and fully responsive masonry style.
Blog Slider
Blog Slider was the 17th module added to the Divi Pixel plugin. With the Blog Slider, you can easily display your blog posts in a beautiful and interactive slider form.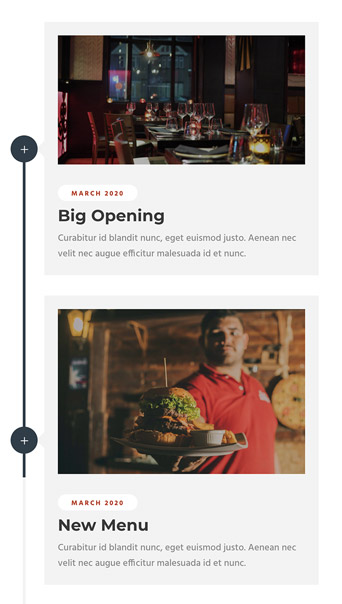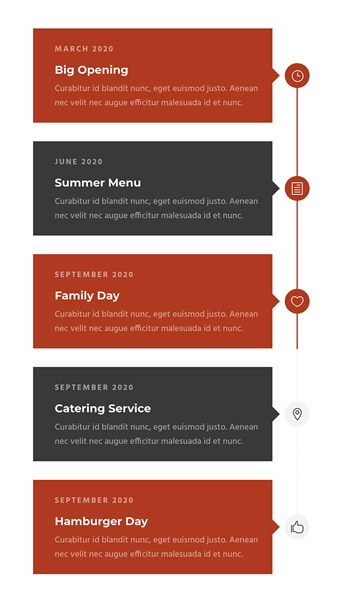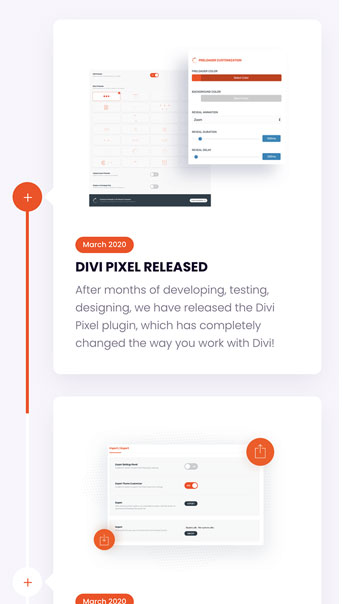 Modern websites must serve mobile users very well. Website mobile optimisation in today's world is crucial. The Divi Pixel Timeline module works great on mobile devices. This module has responsive settings for all elements, so you can customize layout, texts, timeline line and timeline icons individually for desktop, tablet and mobiles!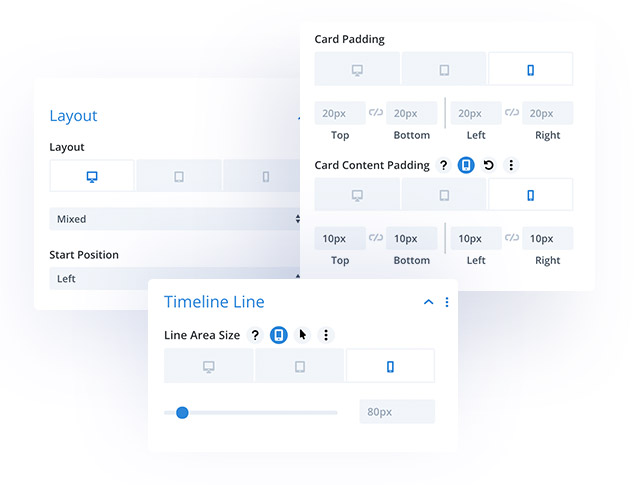 Enhance your Divi Theme with Custom Settings and New Modules. Start Creating Awesome Websites with Divi Pixel
We offer a 14 Day Money Back Guarantee, so joining is Risk-Free!