Build Awesome Websites With Divi Pixel
Powerful Tools for Divi Pros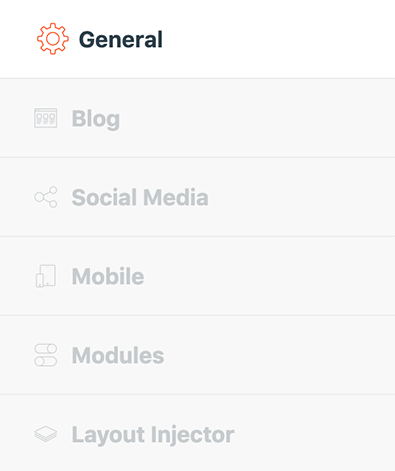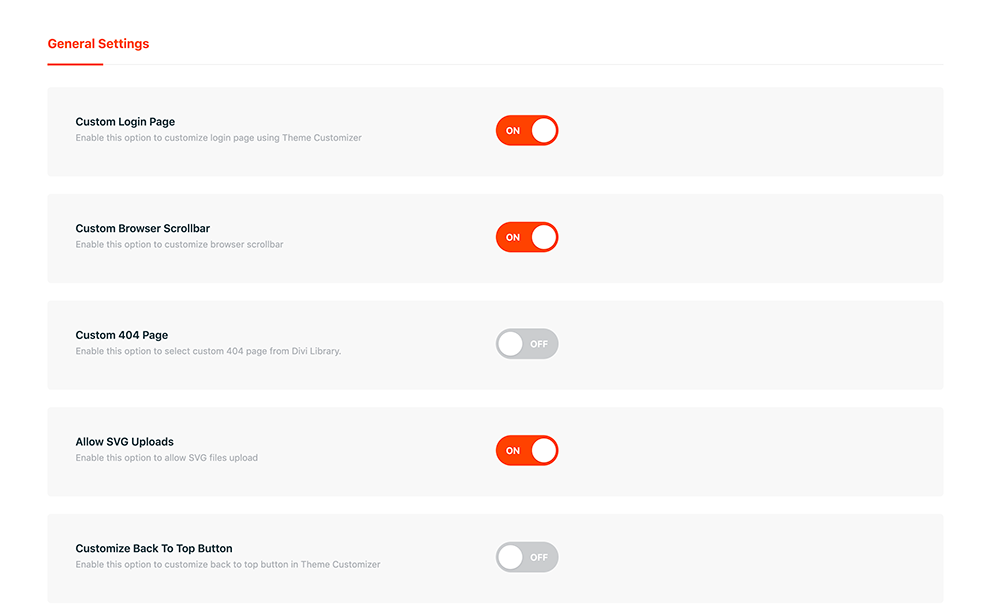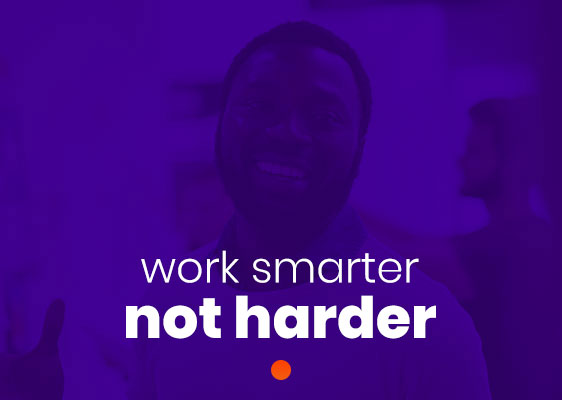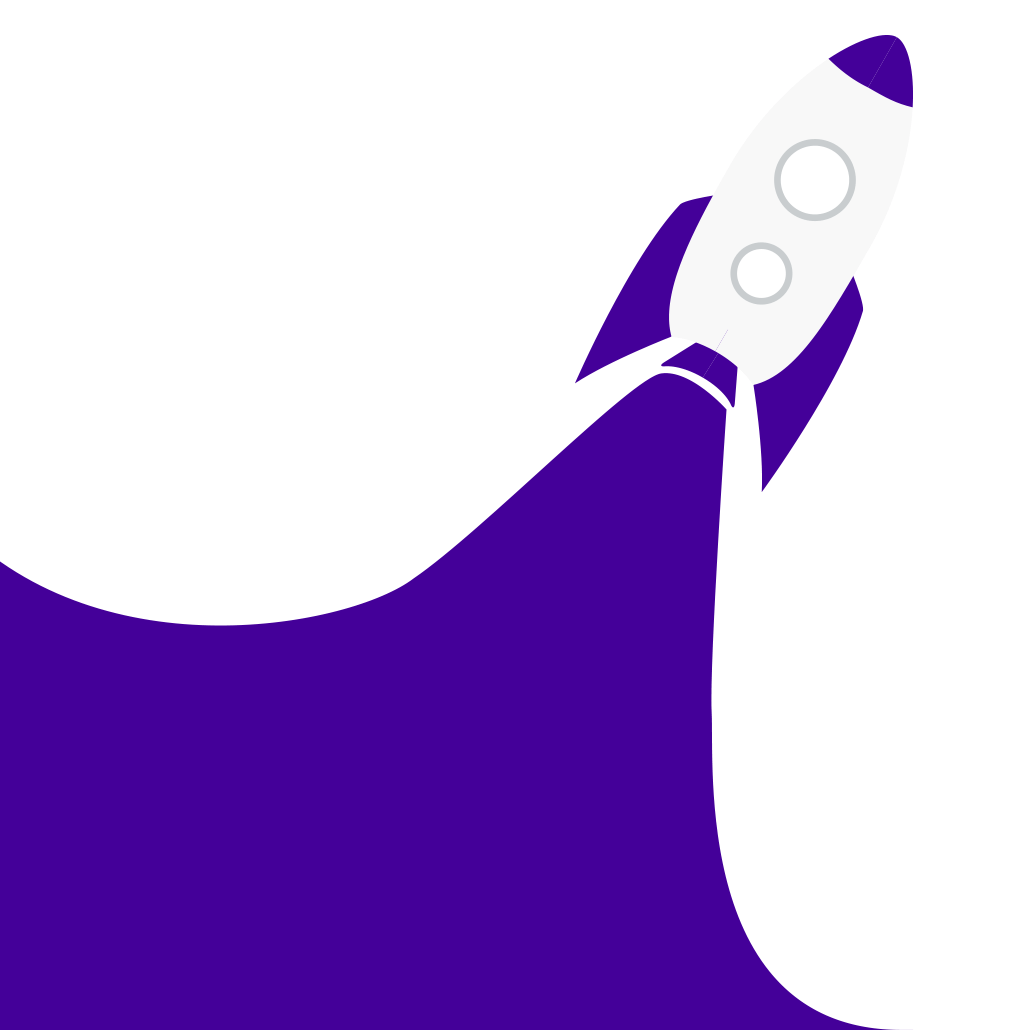 Divi Pixel is a powerful tool built for Divi by Elegant Themes. We've spent months crafting advanced settings and custom modules. It comes with hundreds of customization options and 45+ powerful Divi Builder custom modules, which will incredibly extend your website's functionality!
With Divi Pixel, you can customize your Divi website like never before. The built-in settings allow you to create an unforgettable user experience easily!
Plugin Settings
We've built a beautiful user interface in which you can enable and disable all available plugin options. Most of the settings, once enabled, can be customized in the Divi Pixel Theme Customizer.
Customizer Settings
Divi Pixel adds custom tabs to your Theme Customizer in which you can configure all the available custom settings that come with the plugin. All options are well-grouped and intuitive.
Custom Modules
Divi Pixel comes with 45+ custom modules that will enhance your Divi website significantly. Each module is well-thought-out and provides you with virtually unlimited customization options.
Want to know more?
See Why People Love Divi Pixel
Lightweight
Divi Pixel is built for performance. It follows the best WordPress development standards.
World-Class Support
Our dedicated support team is friendly and has experience in helping thousands of customers.
Regular Updates
We strive to keep Divi Pixel on the cutting edge of functionality. Get free updates with bug fixes and new features.
Free Layout Packs
Divi Pixel Layout Packs are one of our flagship features! Get access to our beautiful and professional templates right now.
WordPress Multisite
Divi Pixel is 100% compatible and well tested on WordPress multisite network installations.
High Performance
We are working hard to provide optimized and fast all-in-one plugin for Divi by utilizing the best programming practices.
Plugin Settings
Over 200 Custom Options at your fingertips
Enable and disable custom settings using the powerful and intuitive user interface and take your Divi website to the next level! Divi Pixel allows you to customize headers, footers, login pages, back-to-top buttons, and upload custom map markers and SVG images, and much, much more. It's a complete solution for powering up your Divi business!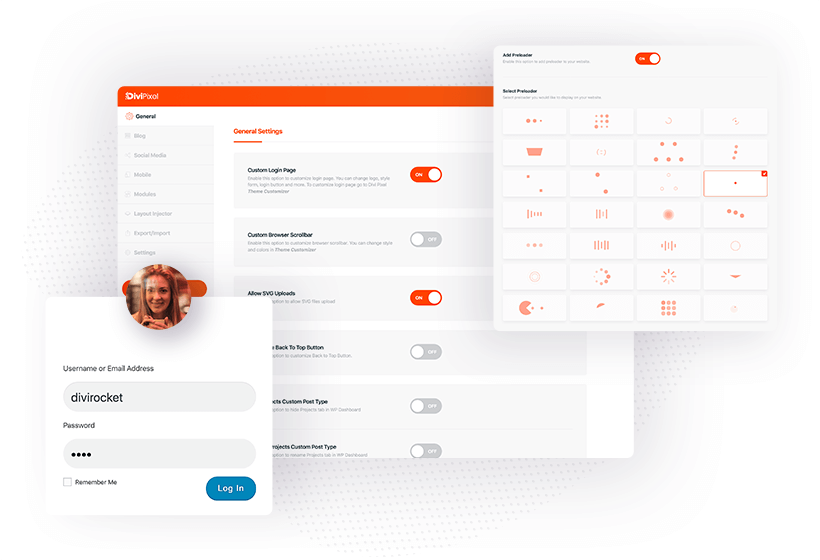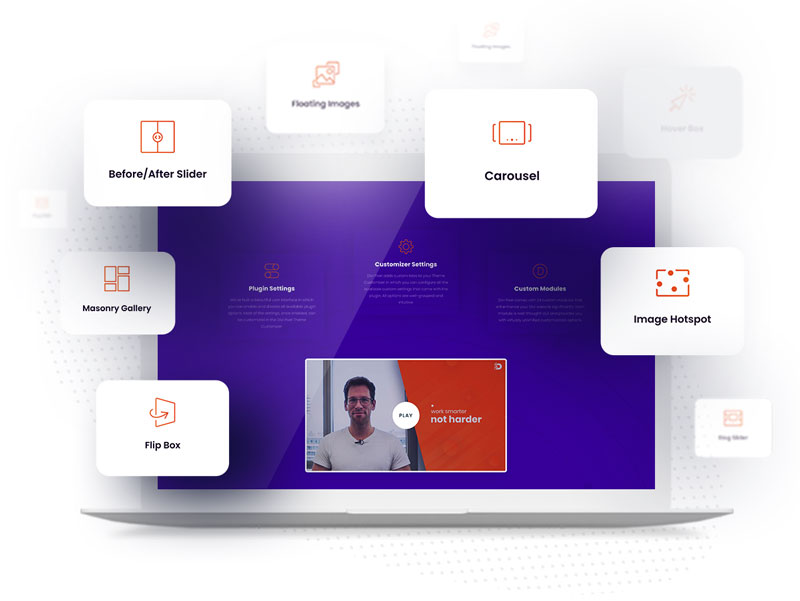 Custom Modules
45+ Fully Customizable and Powerful Divi Modules
Custom Divi modules are a core element of the Divi Pixel Plugin, and it comes with 45+ custom-crafted modules that will enhance your Divi Builder, and provide you with so many more possibilities. Build interactive websites and amaze your customers with fully customizable and powerful modules.
Popup Maker
Easily Create Elegant Popups and Display Any Content
Create high converting unlimited popups with various features in just a few minutes that fit all your marketing needs. Transform your traffic into leads, sales and signups with the Divi Pixel Popup Maker. It comes with 19 beautiful animations that will help you grab user attention quickly. Design any popup you want using the Divi Builder, select animation, position, customize the close button and more!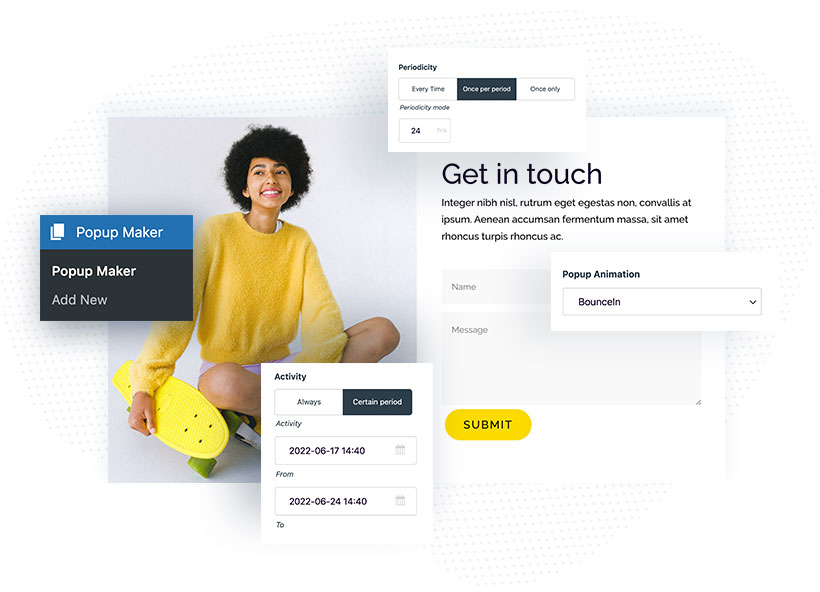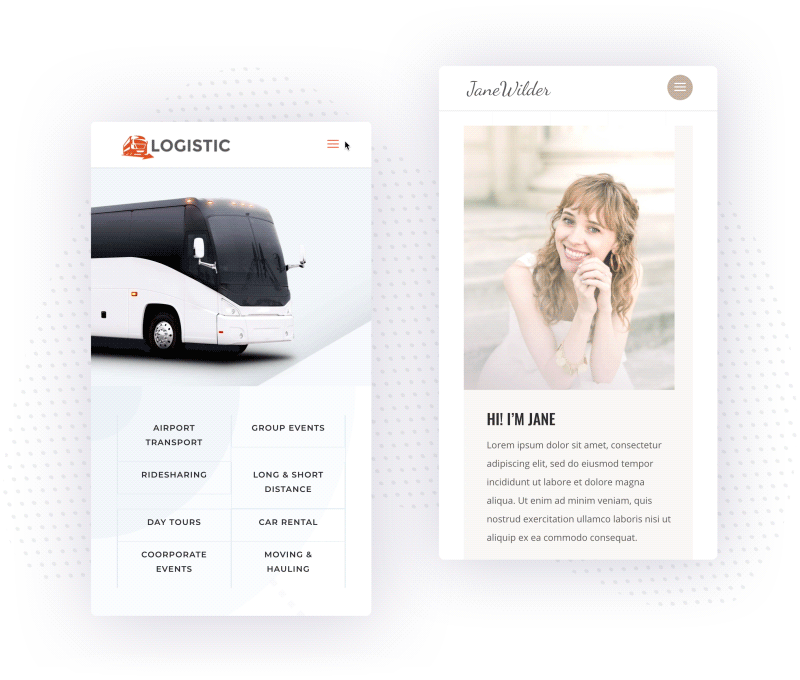 Mobile Menu
Customize your Divi Mobile Menu like never before!
The custom mobile menu settings allow you to create fully customizable and beautiful mobile menus. You can add social icons, an animated hamburger icon, make the mobile menu full screen, and set custom animations for menu overlays and menu items. With Divi Pixel, you can easily create an unforgettable experience for mobile users.
Unleash Creativity
Add particles background to your Divi website
The Divi Pixel Particles Background extension allows you to add a stunning particle effect to your Divi website. Amaze your visitors with beautiful and interactive backgrounds. Change particle color, size, speed, animation direction, particles shape and more!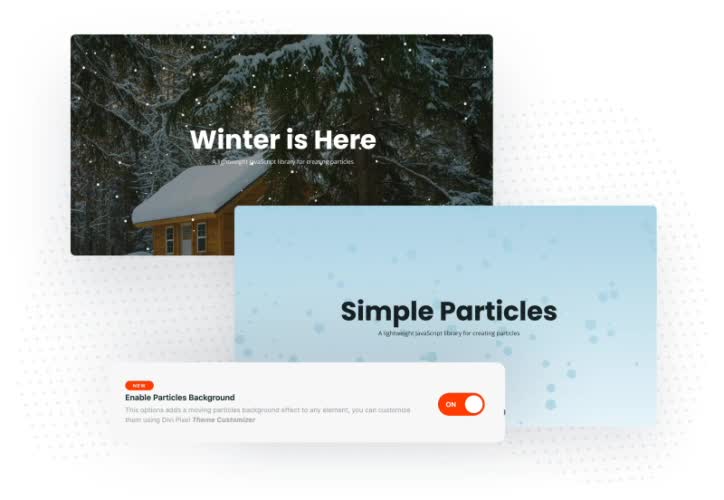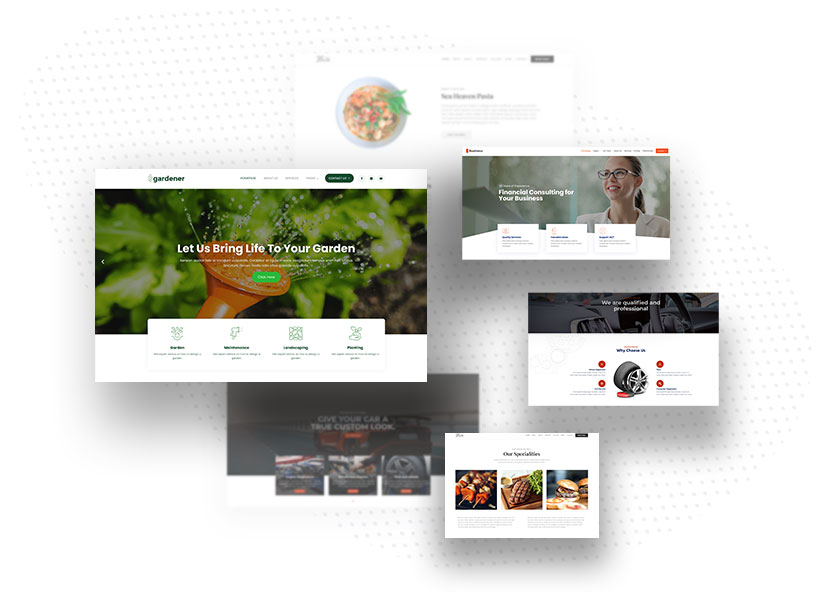 Layout Packs
Use prebuilt websites to boost your productivity
Installing a prebuilt Layout Packs is an excellent way to kick-start work on a project. Import a demo that suits you the best. Create a perfect foundation for your new website in minutes! All that's left is to populate the site with your content and images.
Enhance your Divi Theme with Custom Settings and New Modules. Start Creating Awesome Websites with Divi Pixel
We offer a 14 Day Money Back Guarantee, so joining is Risk-Free!