Download A FREE Mega Menu UI Kit for Divi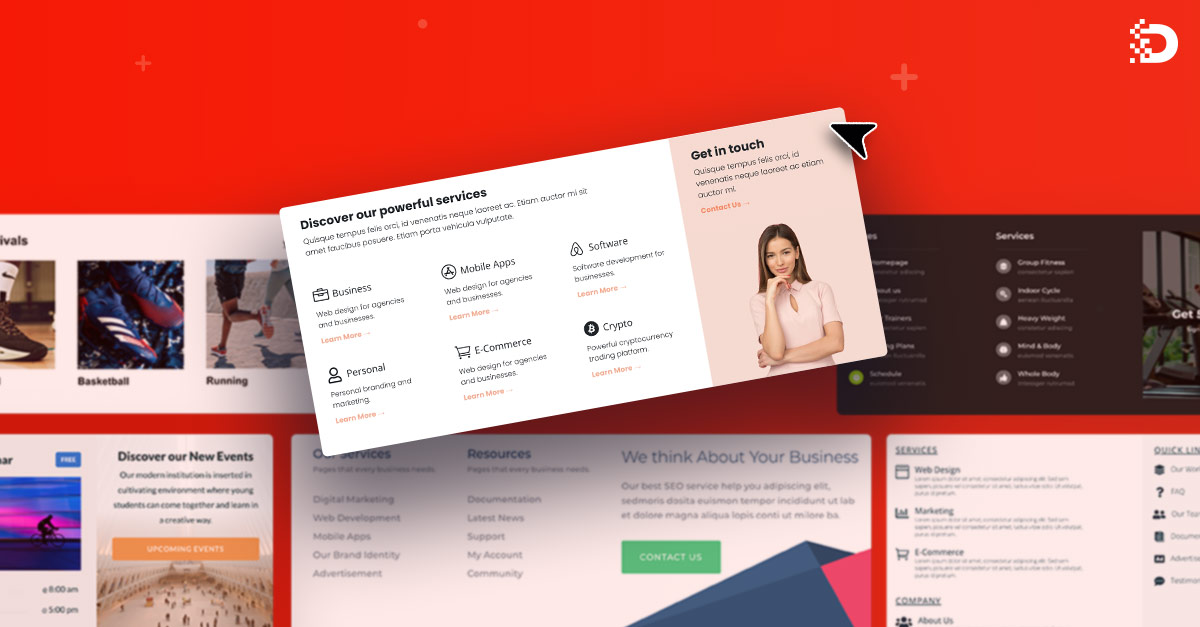 Today we would like to share with you another freebie. This is a creative and professional Mega Menu UI Kit for Divi 🤩
In the last tutorial posted on our blog, we showed you how to add a Mega Menu to a Divi website using the Balloon module. Today we have a surprise for you. We have designed 10 free mega menu layouts for you that you can easily import into your Divi library and use on your Divi website in no time. If you don't know how to do it yet, check out the tutorial I mentioned above.
Many Divi users would like to add a mega menu to their website, but don't know how to do it. Unfortunately, this is not possible without additional plugins, and Divi Pixel is one of them. The Balloon module available in our plugin has all the options needed to build a mega menu. With the function of loading a layout from the Divi library, there are no limits. We can design any layout, then load it in the Balloon module, and make our mega menu appear with a beautiful animation when the user hovers the mouse over the menu item.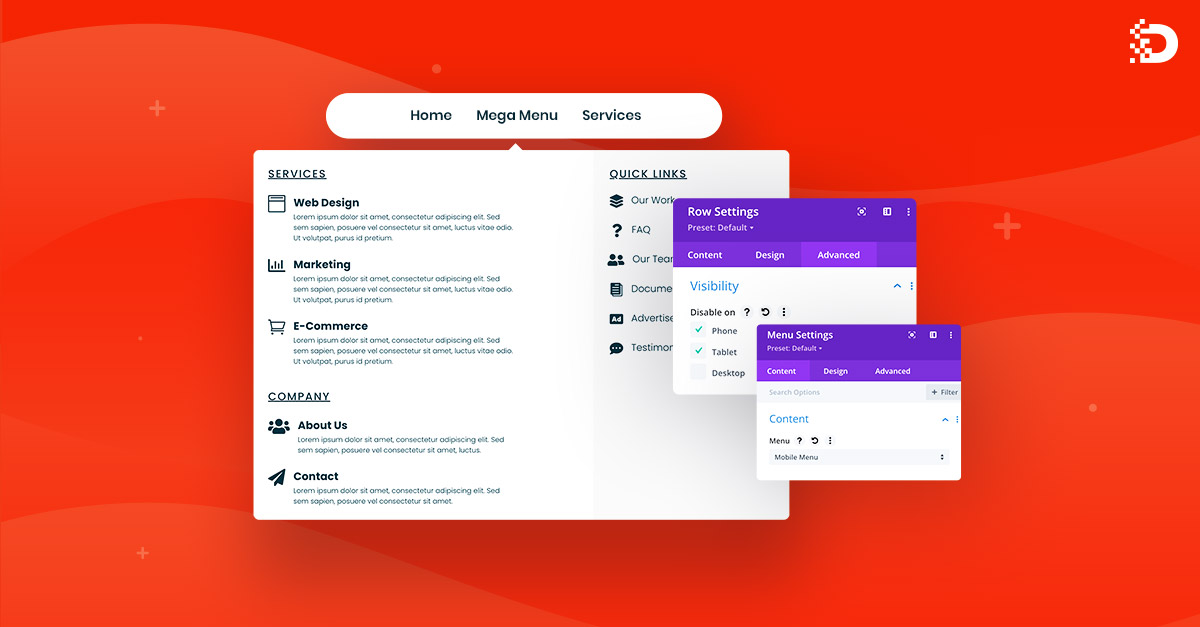 How to create Mega Menu in Divi with Balloon Module
In this tutorial, you will learn how to create an amazing mega menu using the Divi Pixel Balloon module. I will show you how to use section saved in the Divi Library, and display it as a mega menu in header navigation.
Exclusive Mega Menu UI Kit for Divi
The layouts we have prepared will surely help you start your mega-menu adventure, but will also be a good example and a starting point for designing your own mega-menu. Using such a menu will certainly be useful for pages that have many links, but also if you are bored with the standard dropdown menu and would like to spice it up a bit.

How to import Mega Menu UI Kit to Divi Library
The download package contains a .zip file, which has to be extracted before you can import it to your Divi website. Once you download and extract the file, you can import it to the Divi Library and use it on your Divi site by Balloon module to your header or footer.
Go to Divi → Divi Library
Click the Import/Export button located at the top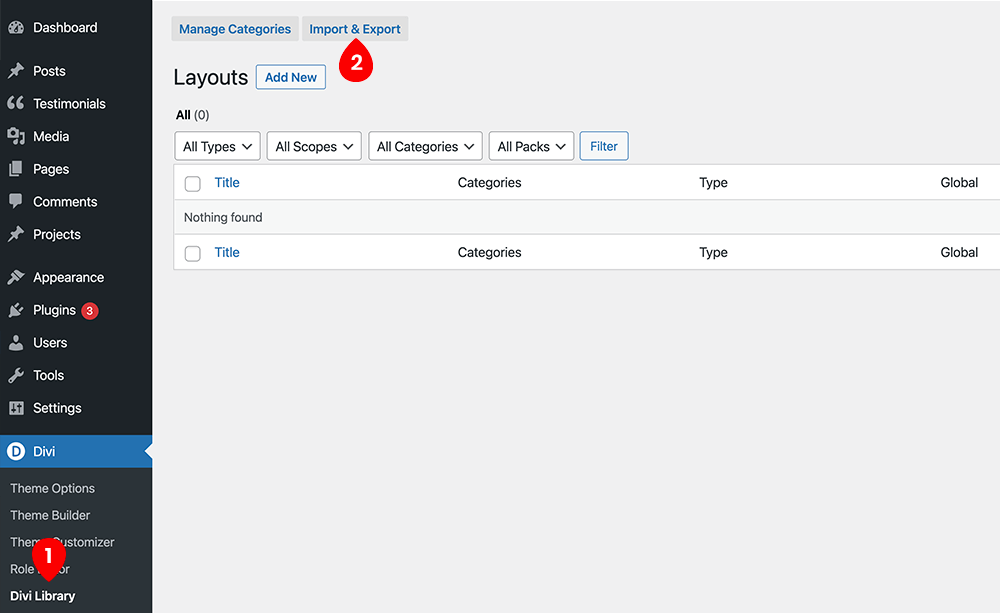 In the modal box select Import tab
Click Choose File and select Mega Menu Master.json

Click Import Divi Builder Layouts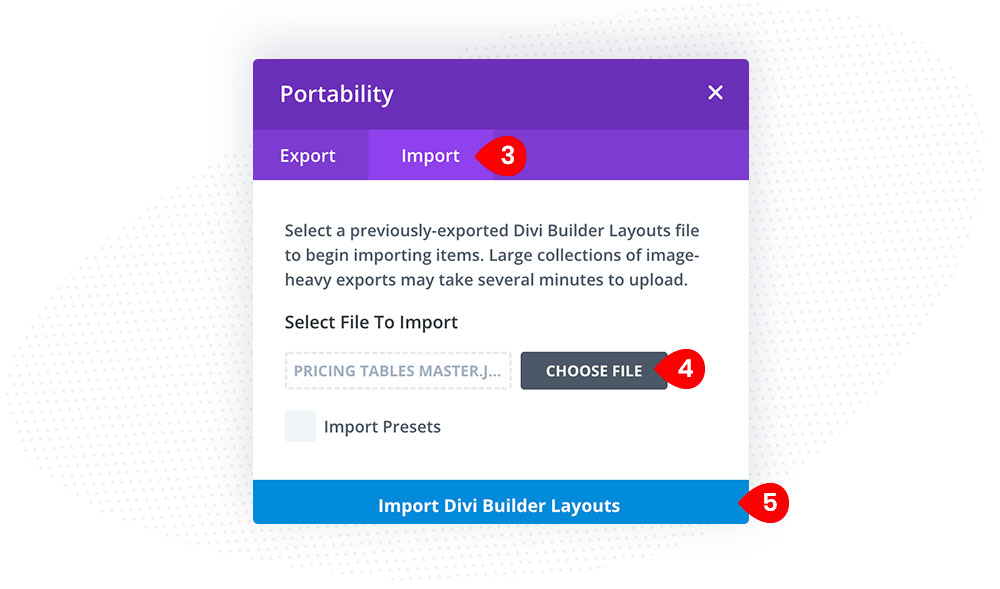 This is it! I hope you will enjoy using this Mega Menu layouts and that it will improve user experience on your Divi website. If you like this freebie, please let us know in the comments below 😉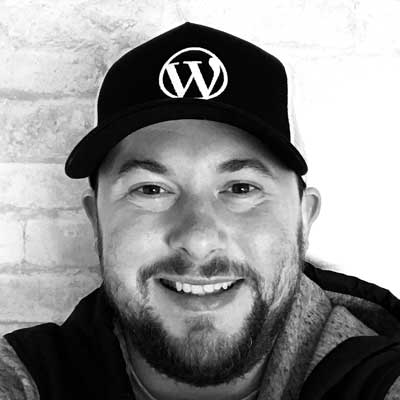 Maciej Ekstedt
Maciej is the co-founder of Divi Pixel. He is a self-made web designer and marketing expert, and he loves his job so much that he barely leaves the office. He transforms creative ideas into effective strategies for his company. Maciej is fascinated by the phenomenon of a megalopolis. He notices patterns and details which make up the whole thing, and he uses these skills in his work.
Enhance your Divi Theme with Custom Settings and New Modules. Start Creating Awesome Websites with the Divi Pixel
We offer a 14 Day Money Back Guarantee, so joining is Risk-Free!