Introducing Image Showcase and Image Mask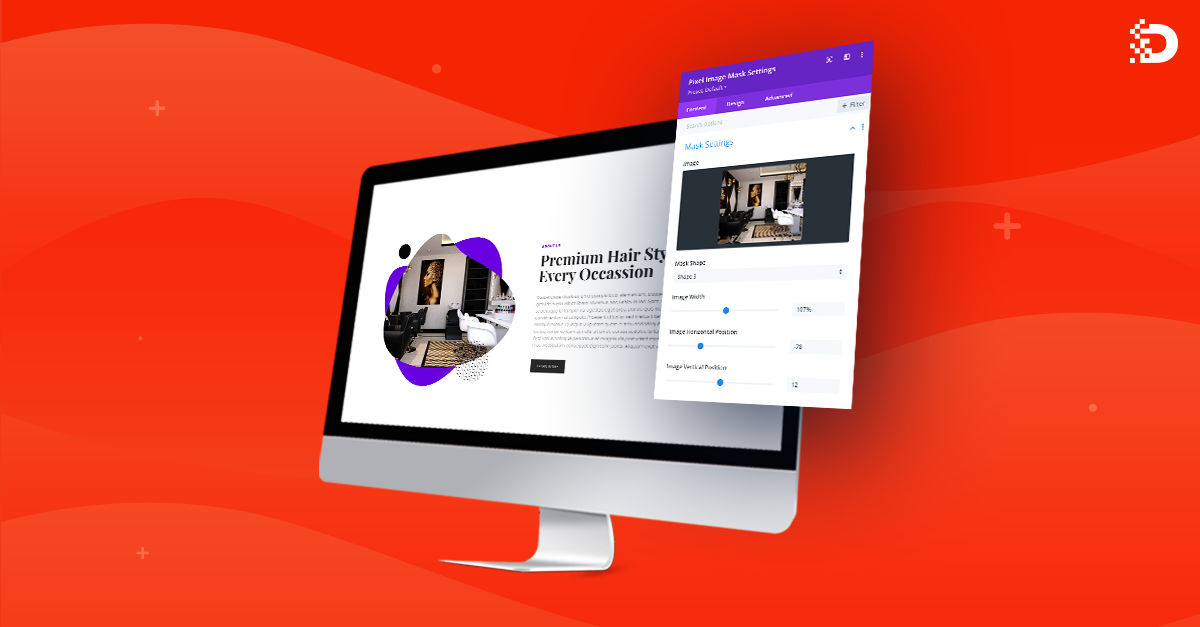 Today we introduce brand new 2 modules added to the Divi Pixel plugin! In this update, we have fixed a few minor issues and added Image Showcase and Image Mask modules 🥳 🎉
It's been a while since the last major Divi Pixel update, but we finally have it! With this new update, Divi Pixel will now offer 26 fully customizable and powerful Divi Builder modules! We have fixed a bunch of minor issues and made a few improvements which make the Divi Pixel even better.
The most noticeable improvement is the work we did on the Breadcrumbs module (you can read more about it later in the article). We have also added a CSS ID & Classes field to the Carousel module child items, so you can now add custom CSS, hover effects and more using the custom CSS Class or ID assigned to the single carousel item.
Add a style to your images with Image Mask module
Fluid shapes have become one of the most used web design trends in the last times. Wrapping the image into the shape isn't straight forward and in most cases, we would need to prepare the shape, wrap image into the shape using graphic editorial software and only then upload it to our website.
The new Divi Pixel module is called Image Shape and offers 12 predefined shapes, custom border layer and 2 additional layers with decorative elements that can be added to your image easily. This module offers completely new possibilities if it comes to displaying images on your pages.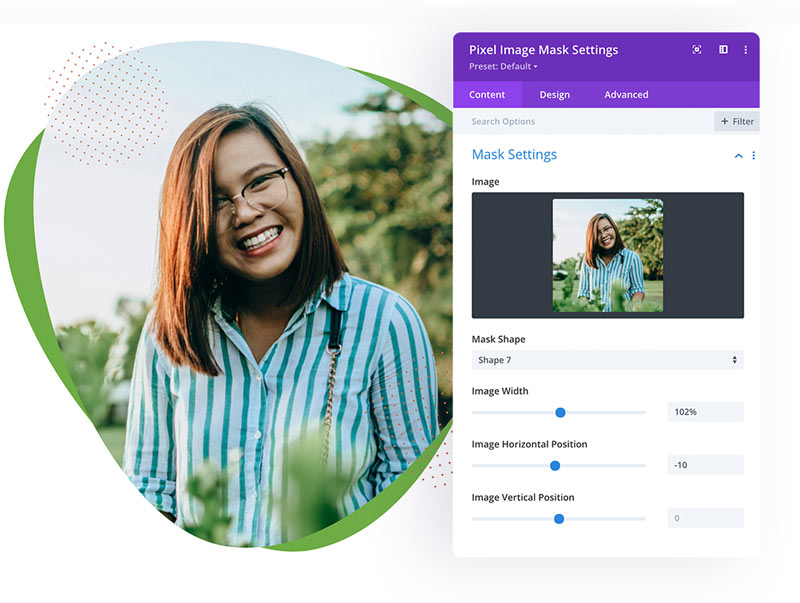 In Mask Settings tab we can upload the image, select 1 of 12 masks available, define the image width and position the image just like you want so it fits the shape perfectly. In the future, we will also add an option for adding custom mask images. Here are the masks available within the module: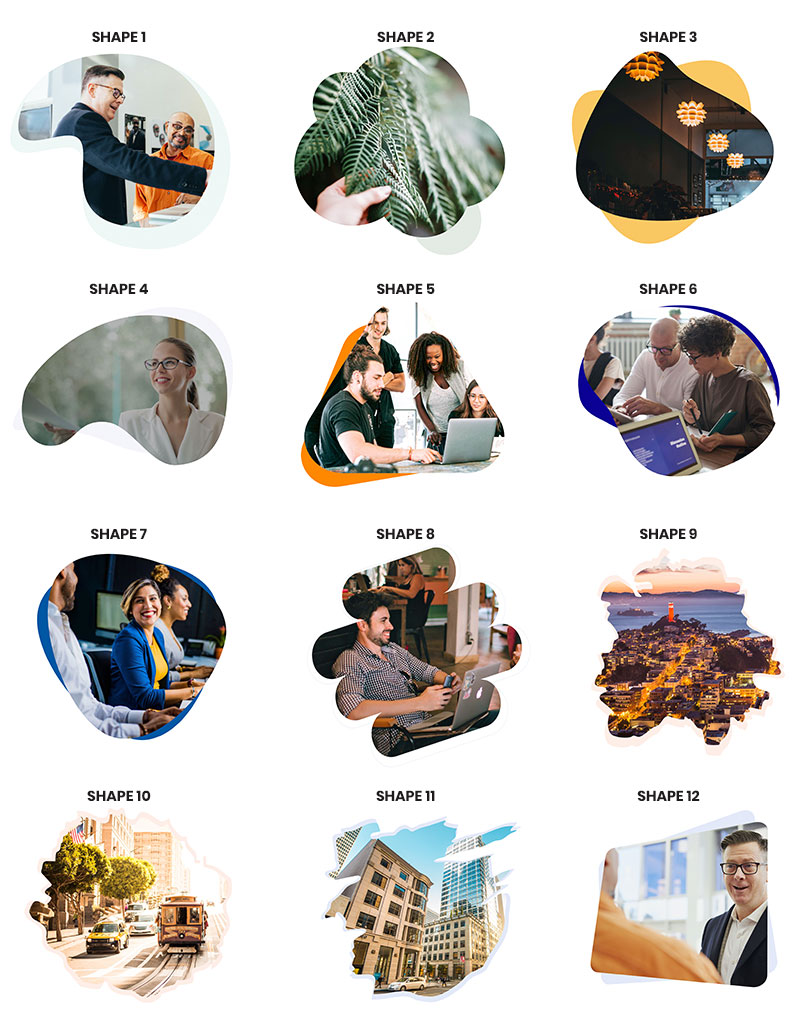 The Image Mask module also offers 2 additional layers which can be enabled to display decorative shapes on your images. There are 15 predefined layers which can be selected and customized. You can change color, size, position and rotate the layer to get the best results.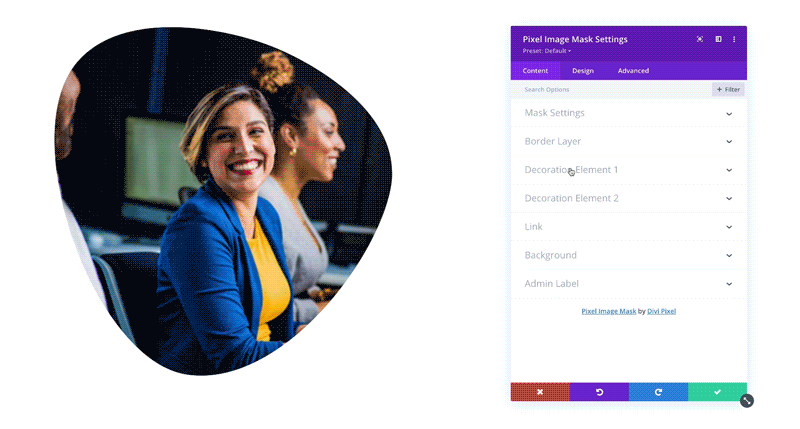 Showcase your web design projects in a beautiful way
Image Showcase is another new module added to this release. This module allows you to display website mockups on devices without tweaking images in the graphic editorial program. You only need to upload images and select the device you want to have them displayed on. There are 3 devices available with different views (15 different mockups in total).
Another cool feature added to this module is an ability to display Image Slider on the device you have selected. We have added a few slider settings where you can select the animation style, speed, slide duration, enable Loop and Autoplay option.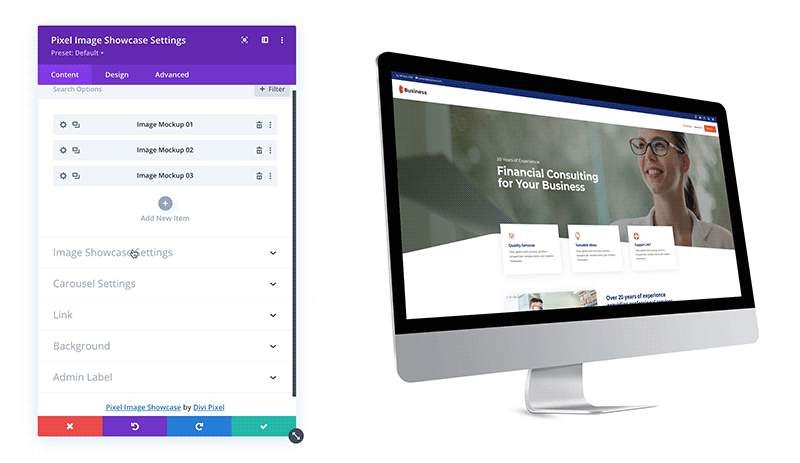 Image Showcase module comes with 15 device mockups. You will find desktop, laptop, tablet and mobile devices and each of them provide 3 different views (left, right and front). Below you can see all available mockups withing the module: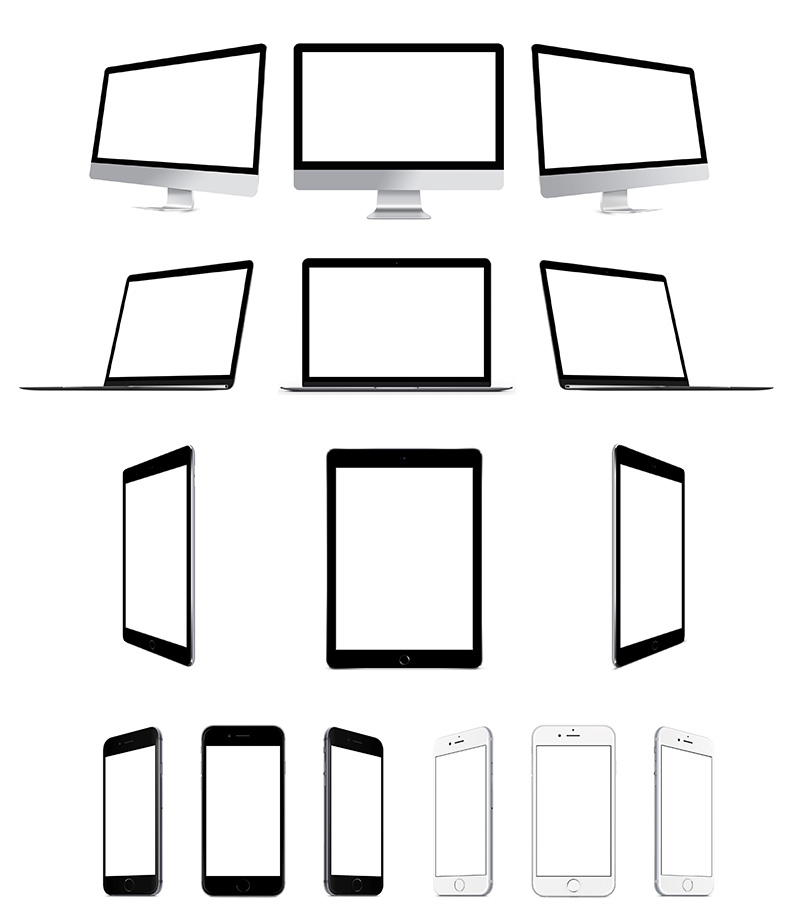 Breadcrumbs module improvements
In this update, we have significantly improved the Divi Pixel Breadcrumbs module. We have added a bunch of new settings which allow to select the Post Type, use custom URL for the Post Type base, change the text for the base label and select the taxonomy for our breadcrumbs. This all improvements make the module complete and ready to work with any custom post type like products, blog posts, testimonials, portfolio and any other.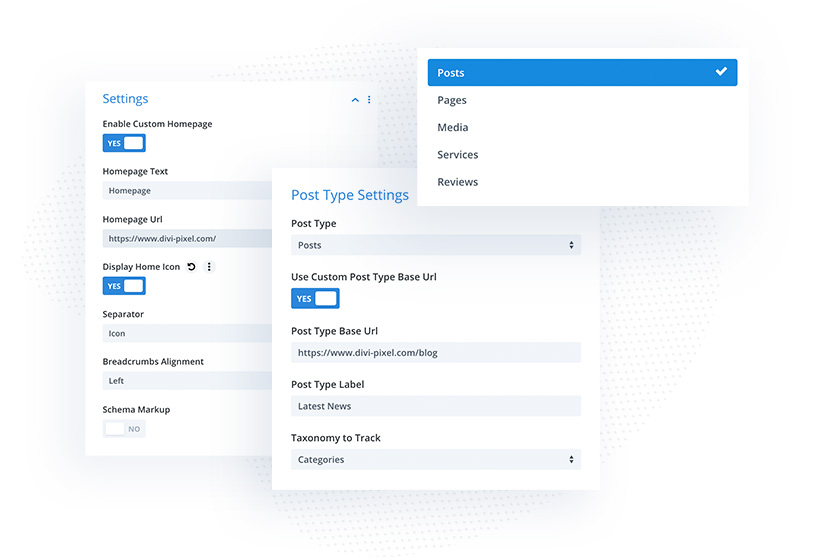 Take your designs to the next level and save time and money by using the Divi Pixel Plugin. Select your plan and start building awesome websites today. We offer a 14-day money-back guarantee, so joining Divi Pixel is 100% risk-free!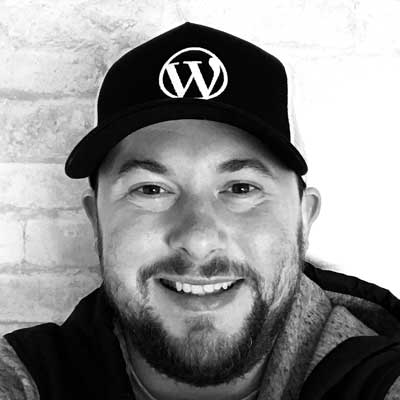 Maciej Ekstedt
Maciej is the co-founder of Divi Pixel. He is a self-made web designer and marketing expert, and he loves his job so much that he barely leaves the office. He transforms creative ideas into effective strategies for his company. Maciej is fascinated by the phenomenon of a megalopolis. He notices patterns and details which make up the whole thing, and he uses these skills in his work.
Enhance your Divi Theme with Custom Settings and New Modules. Start Creating Awesome Websites with the Divi Pixel
We offer a 14 Day Money Back Guarantee, so joining is Risk-Free!