Build Awesome Websites With Divi Pixel
Powerful Tools for Divi Pros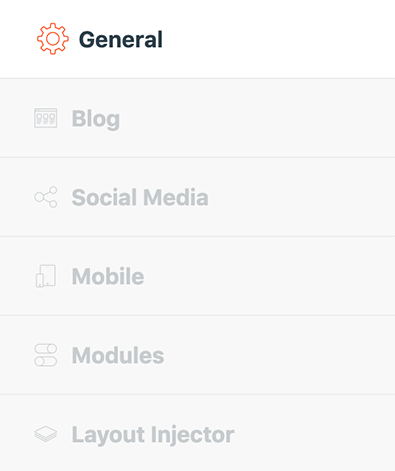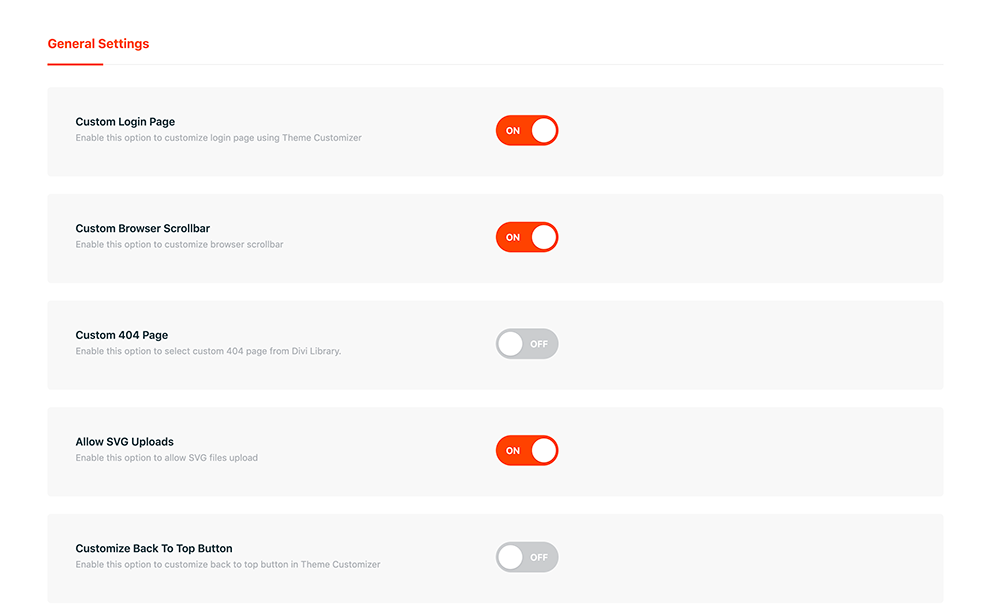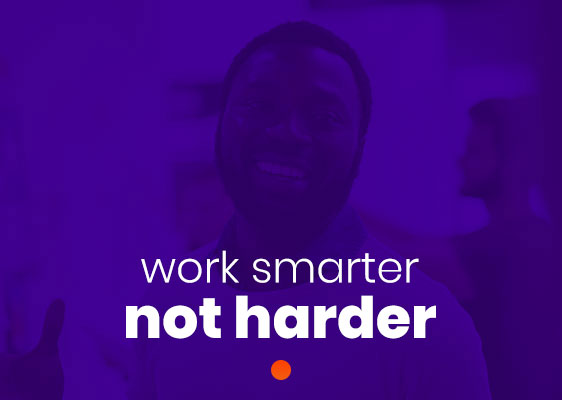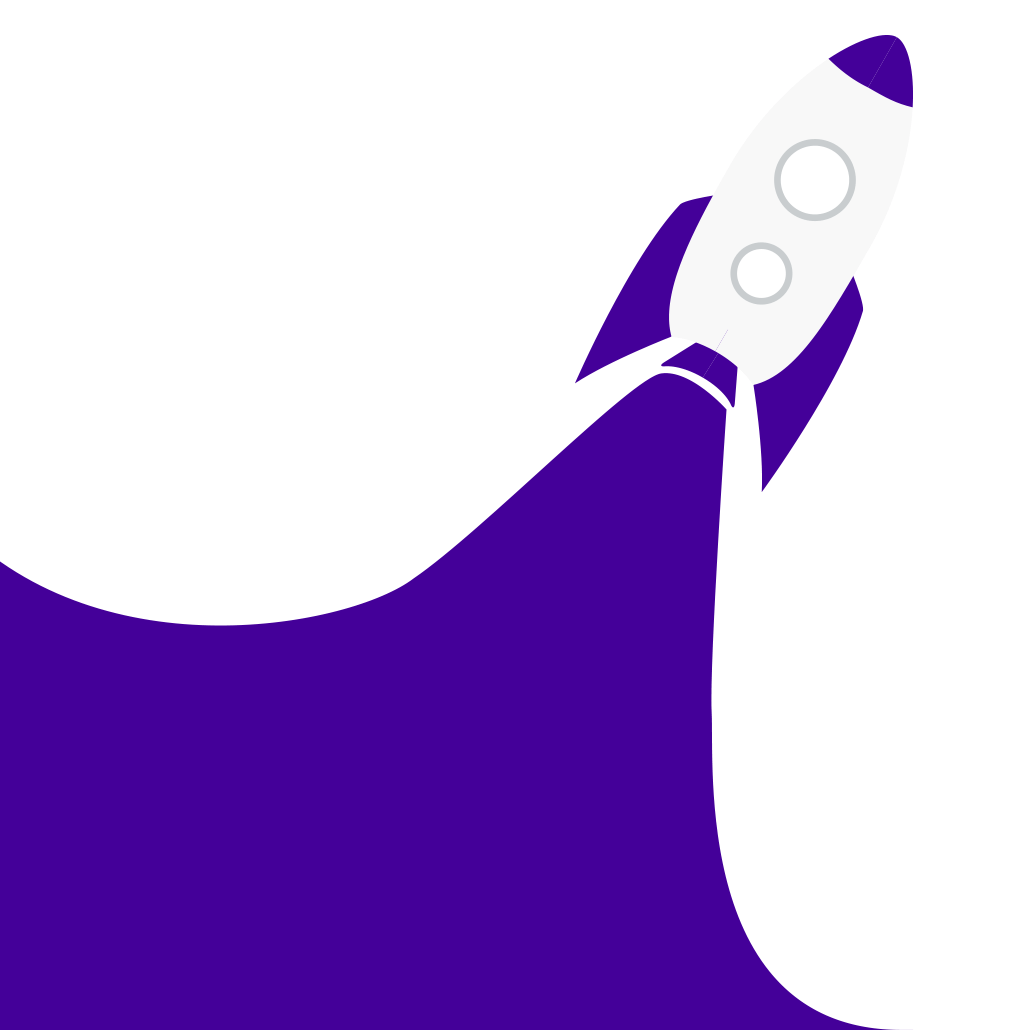 Divi Pixel is a powerful tool built for Divi. We've spent months crafting advanced settings and custom modules. It comes with hundreds of customization options, and 28 powerful Divi Builder custom modules which will incredibly extend your website's functionality!
With Divi Pixel, you can customize your Divi website like never before. The built-in settings allow you to easily create an unforgettable user experience!
Plugin Settings
We've built a beautiful user interface in which you can enable and disable all available plugin options. Most of the settings, once enabled, can be customized in the Divi Pixel Theme Customizer.
Customizer Settings
Divi Pixel adds custom tabs to your Theme Customizer in which you can configure all the available custom settings that come with the plugin. All options are well-grouped and intuitive.
Custom Modules
Divi Pixel comes with 28 custom modules that will enhance your Divi website significantly. Each module is well-thought-out and provides you with virtually unlimited customization options.
Plugin Settings
Over 200 Custom Options at your fingerprints
Enable and disable custom settings using the powerful and intuitive user interface and take your Divi website to the next level! Divi Pixel allows you to customize headers, footers, login pages, back-to-top buttons, and upload custom map markers and SVG images, and much, much more. It's a complete solution for powering up your Divi business!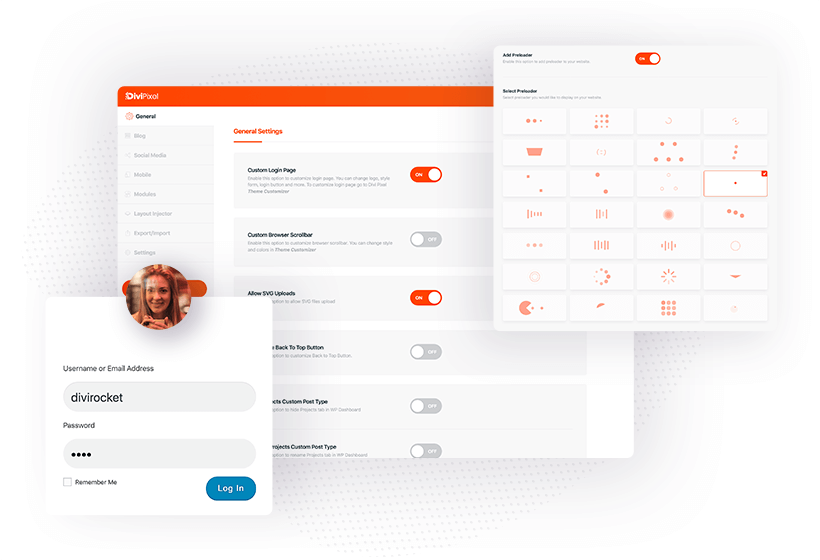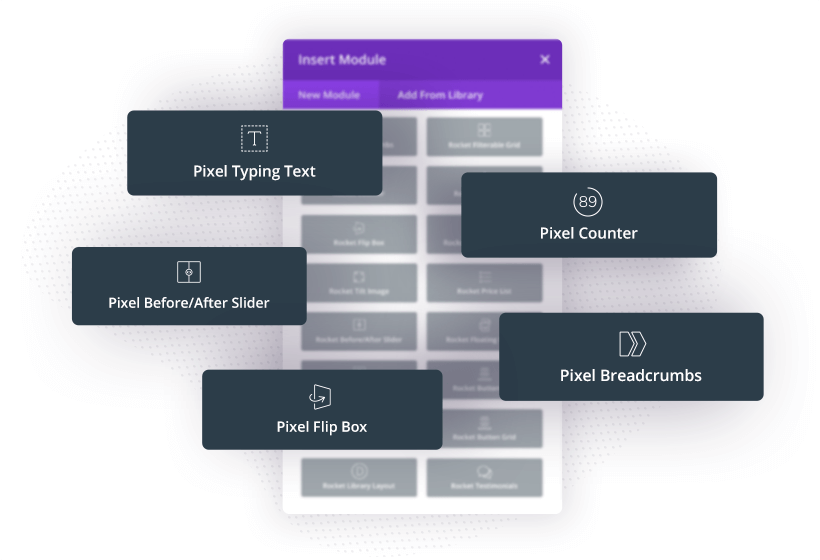 Custom Modules
28 Fully Customizable and Powerful Divi Modules
Custom Divi modules are a core element of the Divi Pixel Plugin, and it comes with 28 custom-crafted modules that will enhance your Divi Builder, and provide you with so many more possibilities. Build interactive websites and amaze your customers with fully customizable and powerful modules.
Mobile Menu
Customize your Divi Mobile Menu like never before!
The custom mobile menu settings allow you to create fully customizable and beautiful mobile menus. You can add social icons, an animated hamburger icon, make the mobile menu full screen, and set custom animations for menu overlays and menu items. With Divi Pixel, you can easily create an unforgettable experience for mobile users.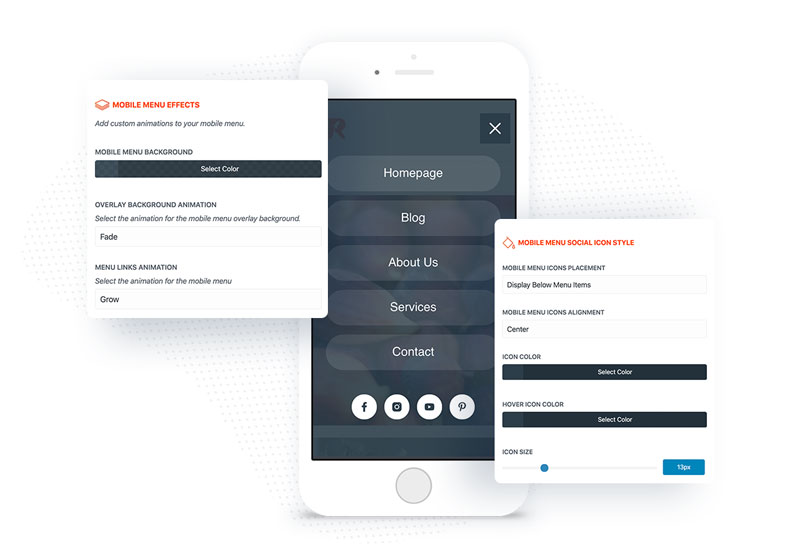 Enhance your Divi Theme with Custom Settings and New Modules. Start Creating Awesome Websites with Divi Pixel
We offer a 14 Day Money Back Guarantee, so joining is Risk-Free!