Introducing Image Magnifier and Lottie Icon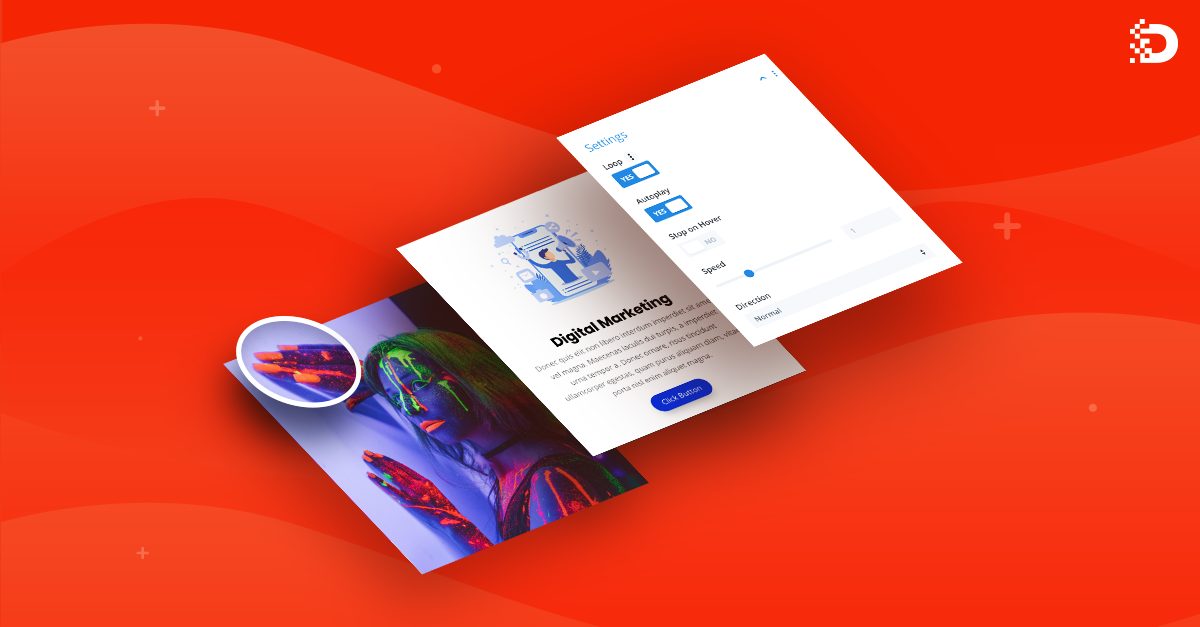 Today we're introducing another 2 new modules. This brings the total of Divi Builder modules added by Divi Pixel to 24 🥳 🎉
The Divi Pixel team is working hard to add more and more functionality to the plugin. We only have launched the plugin in March 2020 and at the time, we started with 12 modules. In this update, we have added 2 brand new modules: Image Magnifier and Lottie Icon. Those are the 23rd and 24th module added to the plugin and we already have more awesome modules in our pipeline! With Divi Pixel, your Divi Builder gets loaded with a heavy arsenal, which with no doubt will allow you to build better websites and attract your customers.
The first module added by this update is called Image Magnifier. It's the first module of its kind available for Divi! It allows you to upload an image and use a magnifying glass to have it zoomed by hovering. You can customize the magnifying glass size, border, control glass shadow and Lens Speed.
The module comes with the dynamic image settings so you can pull the image from a custom post field or other sources provided by Divi itself and it will be extremely useful for example for displaying product images. By hovering over the image, users will be able to see the high quality zoomed image.
And the best part is, that on the frontend, the module automatically loads smaller versions of the image for the preview and uses the full size image for the hover effect. So on modern browsers with support for the srcset attribute on images, the module will be super fast and lightweight to load.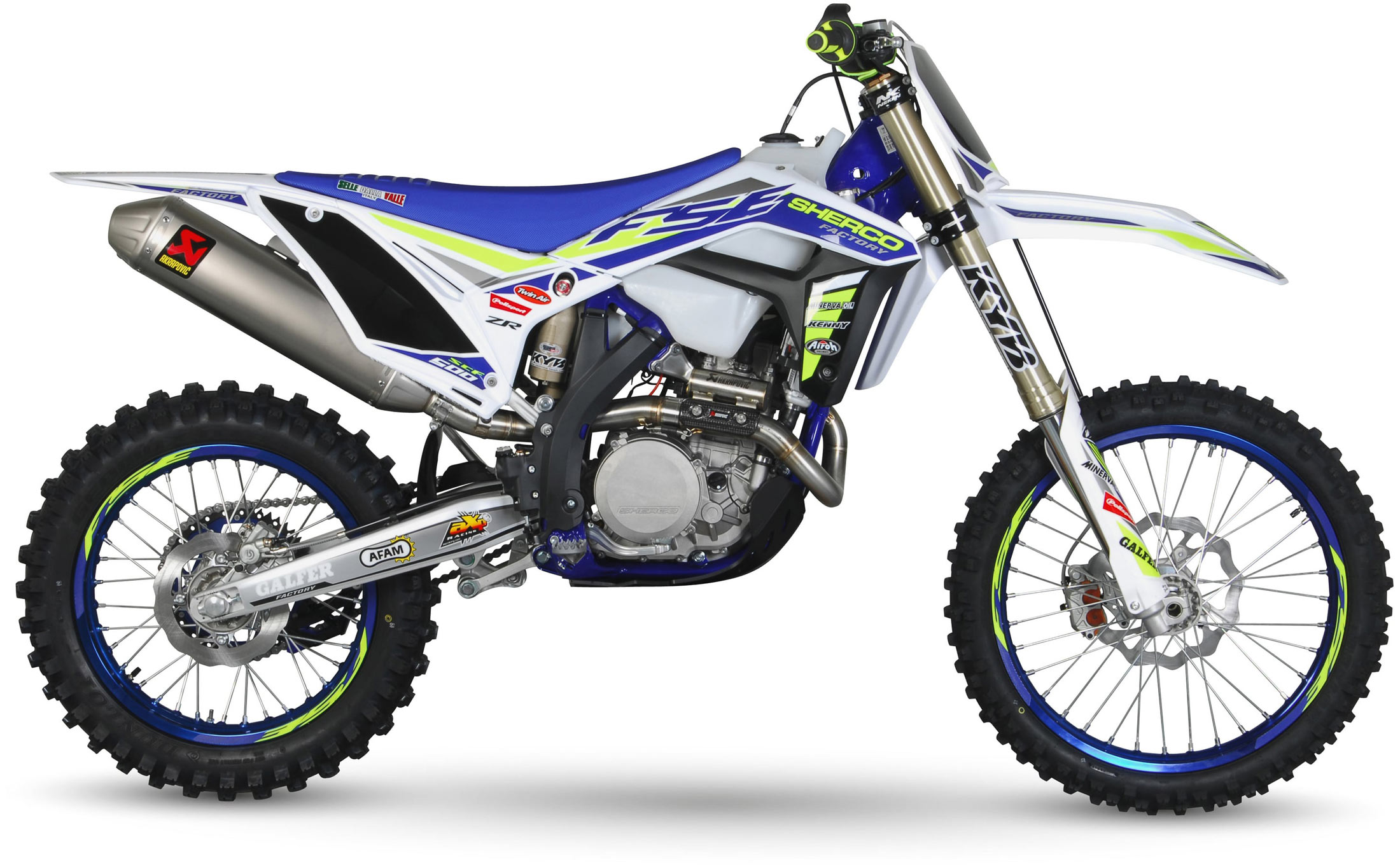 Lottie is one of the most anticipated and popular ways to create animated images for the modern web. Adding micro animations to a website is one of the most common web design trends in 2020. With the Lottie Icon module, you will be able to add animated icons and images to your website with ease.
Lottie Icon is a Blurb-like module, but instead of Image/Icon, you can add an animated icon by uploading your Lottie JSON file. The Lottie Icons can be found on the Lottie Files Official Website.
This module comes with all settings available in the native Blurb module, but it also offers powerful settings for animations. You can enable Loop, Autoplay, apply Stop on Hover, define animation speed and also set the animation direction.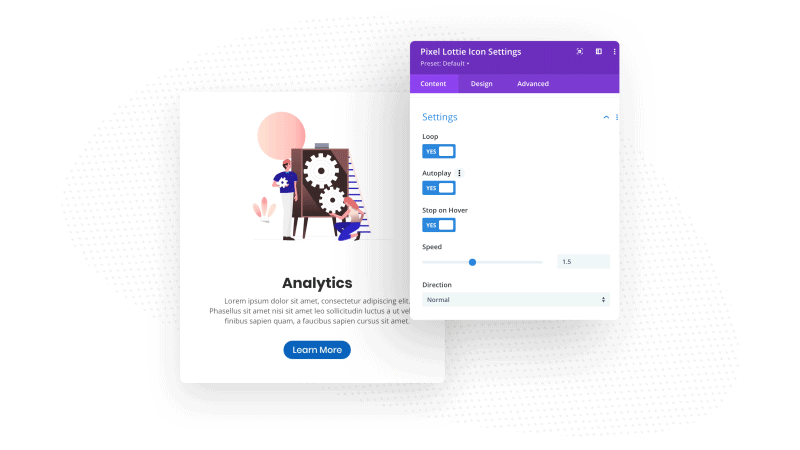 Take your designs to the next level and save time and money by using the Divi Pixel Plugin. Select your plan and start building awesome websites today. We offer a 14-day money-back guarantee, so joining Divi Pixel is 100% risk-free!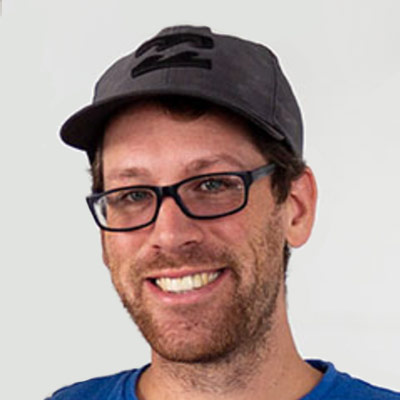 Jan Thielemann
Jan is the co-founder of Divi Pixel. He is a professional software developer who started developing for WordPress as a hobby. When he made his first contact with Divi in 2016, he immediately saw the potential. Shortly after he developed his first Divi plugin, which was a huge success, he started a side business selling various Divi related products. He's an expert known throughout the whole Divi developer community.
Enhance your Divi Theme with Custom Settings and New Modules. Start Creating Awesome Websites with the Divi Pixel
We offer a 14 Day Money Back Guarantee, so joining is Risk-Free!