Introducing Text Highlighter for Divi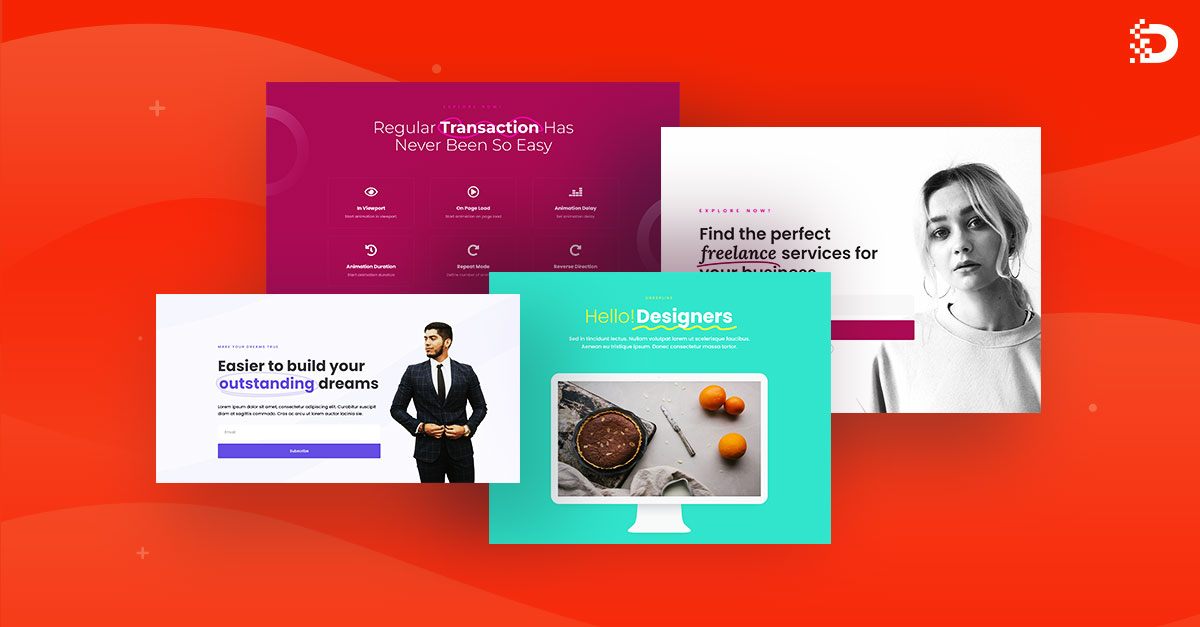 Today we are very excited and we would like to introduce you to a new version of the plugin, with a brand new module that will help you build beautiful text sections by adding an animated highlighting shape 🤩
In the previous release, we added the Particles Background feature, which you can learn more about here. In this update, we've added another 38th module to the Divi Pixel module collection, which continues to grow! If you are interested and would like to know more about the new module we have made, read on.
Introducing Text Highlighter for Divi
Highlights can be used effectively in web design to draw visitors' attention to specific sentences or words. This is because you know that all content is not equally important and that many readers scan your content instead of reading it. Basically, highlights can provide a better user experience by guiding users through your content.
In this release, we are extremely excited to introduce to you a new module. The Divi Pixel Text Highlighter will help you emphasize texts just in a few clicks. It comes with 23 animated shapes and a bunch of useful settings that will help you highlight important texts with style. Get user attention by displaying attractive texts with a nice animation.
Highlight key-points using Text Highlighter
The Text Highlighter module allows you to highlight text with one of the 24 available effects. The content options allow you to add highlighted text, and prefix text and suffix text. Each of these elements can be configured in the text options.
Thanks to the advanced options available in the module, we can fully control the animation and the animated shape that emphasizes the text. The animation options allow you to set when the animation should start, how long it should last, and the number of animations to be performed in one session.
The text highlighting element is also customizable. We can change the highlight color, thickness, outline edges, and change the position. The possibility of combining all these options makes the module efficient and easy to use.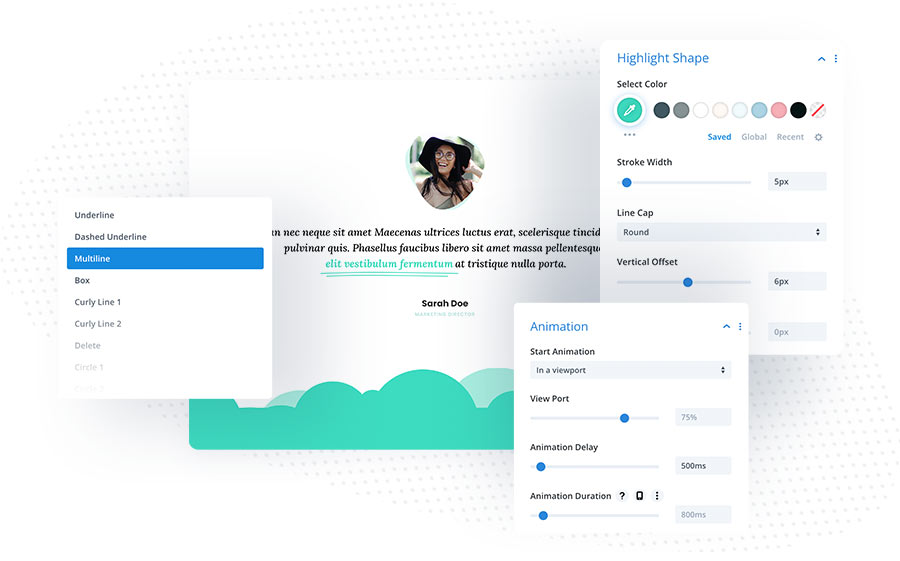 To streamline development, we've prepared 5 beautiful sections that you can download for free and instantly use on your Divi site. In the coming weeks, we'll be rolling out another set of templates to help you build your web pages even faster with the Divi Pixel Expanding Bar module.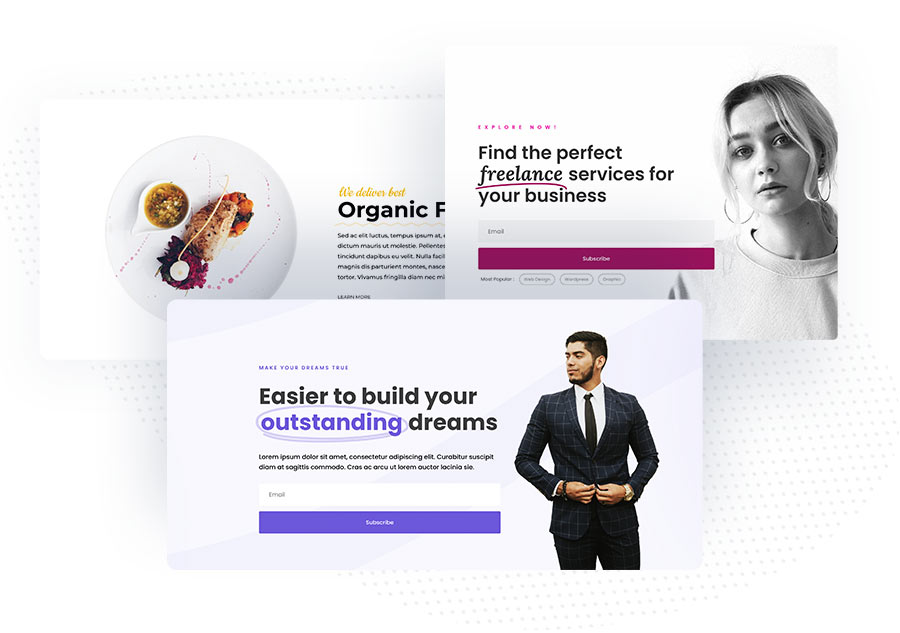 Another module that we will want to publish is the long-awaited Popup Maker. It took a long time to work on this add-on, and I know it's one of the most requested features. But we made it. The module is ready and we will gladly give it to you soon! In the meantime, you will definitely see some more new template layouts for Divi Pixel, so stay tuned. 😀
You can also check our Plugin Roadmap to find out more. If you have any ideas for the new modules, please let us know in the comments below, or use our Feature Request form.
That's all for today. We hope you will like the new module and that it will open up new web design possibilities using the Divi Pixel plugin. We'd love to hear your feedback. Share your opinion in the comments below 🙂 If you would like to connect with other users that are using the Divi Pixel plugin, join the Divi Pixel Community today! You are more than welcome!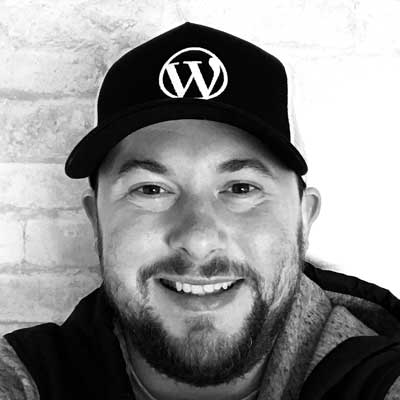 Maciej Ekstedt
Maciej is the co-founder of Divi Pixel. He is a self-made web designer and marketing expert, and he loves his job so much that he barely leaves the office. He transforms creative ideas into effective strategies for his company. Maciej is fascinated by the phenomenon of a megalopolis. He notices patterns and details which make up the whole thing, and he uses these skills in his work.
Enhance your Divi Theme with Custom Settings and New Modules. Start Creating Awesome Websites with the Divi Pixel
We offer a 14 Day Money Back Guarantee, so joining is Risk-Free!