Supercharge Your Content with the Reveal Module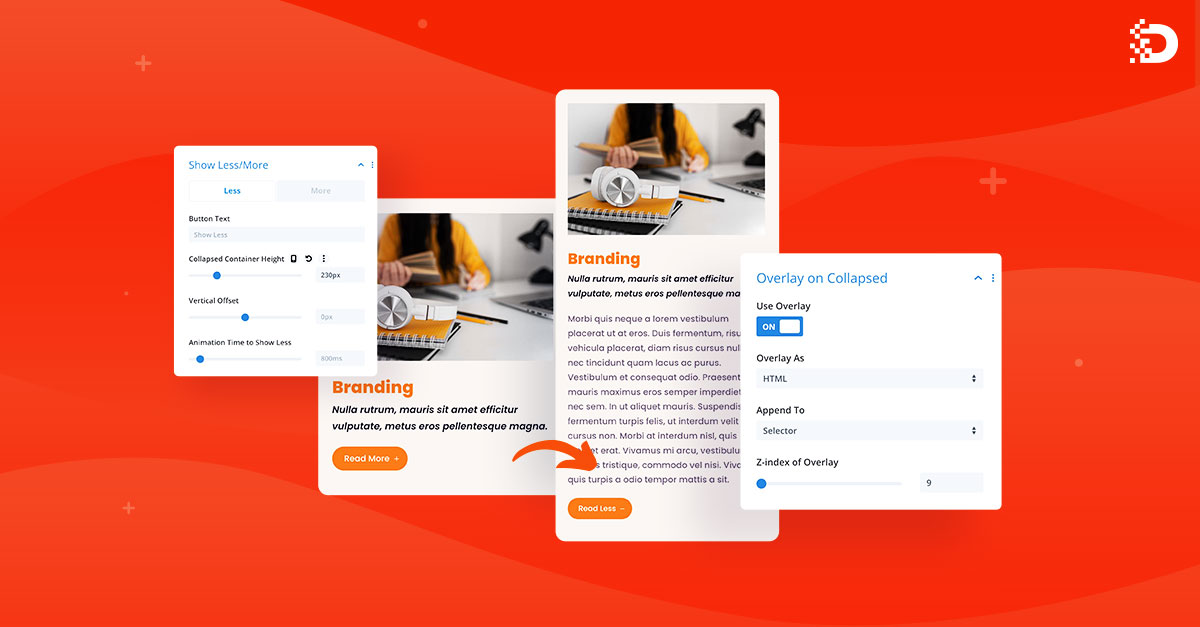 As we celebrate a significant milestone in our journey, the Divi Pixel collection proudly boasts 50 powerful modules designed to supercharge your Divi experience. To mark this achievement, we're thrilled to offer a special discount, giving you even more reasons to explore the possibilities of Divi Pixel 🚀
In a previous update, we proudly introduced the brand new Table of Contents module, a remarkable addition to our repertoire. The TOC module revolutionizes the way your readers interact with your content. Generating quick links based on H tags offers a seamless and user-friendly way to navigate your valuable information.
Today, we are thrilled to announce the latest addition to the Divi Pixel arsenal: the Reveal module! In this post, we'll delve into the incredible features and functionalities that make the Reveal module an essential addition to your Divi toolkit.
What is the Reveal module?
The Divi Pixel Reveal Module is a custom-designed module that empowers Divi users with the ability to expand content dynamically, all with a simple click. This innovative module offers advanced settings that let you tailor the expansion experience to your exact specifications, ensuring a seamless and engaging user interface.
The Reveal Module not only simplifies the process of expanding content but also provides you with the creative freedom to tailor the user experience to your brand's unique style. Whether you're showcasing product details, revealing hidden information, or creating interactive FAQs, this module offers endless possibilities to engage and captivate your audience.
Key Features of the Reveal Module
With the Divi Pixel Reveal Module, the only limit is your imagination. Craft engaging web layouts that capture your audience's attention and encourage them to explore your content further.
The Divi Pixel Reveal module is highly customizable. By using selectors, you can create a layout within the Divi Builder and make it expandable using the Reveal module. With this approach, you can decide what content should be visible to visitors by default and which should be expanded after user interaction.
Custom Collapsed Container Height: With the Reveal Module, you have full control over the initial container's height, allowing you to strike the perfect balance between content visibility and user interaction.
Show More & Show Less Buttons: Customize the appearance and text of the 'Show More' and 'Show Less' buttons, aligning them perfectly with your website's design and messaging.
Overlay Background Options: Enhance the user experience by adding overlay backgrounds when content expands, ensuring that the expanded content remains the center of attention.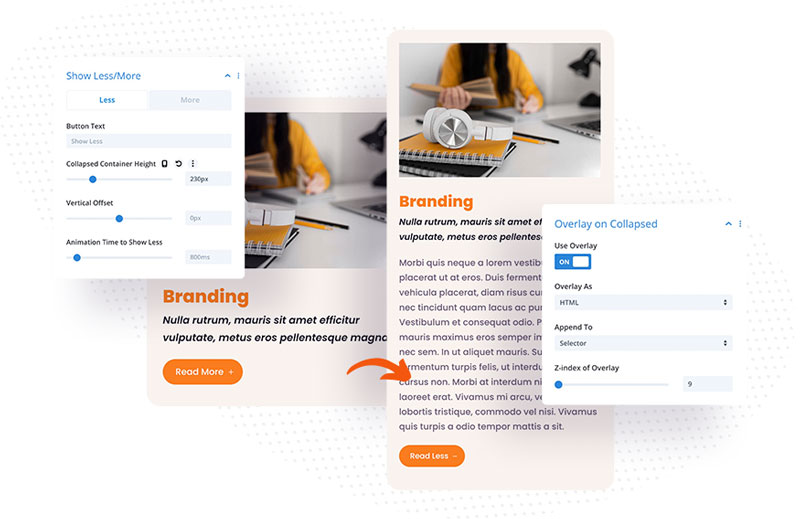 Our team has fixed multiple minor bugs in this release and made dozens of improvements. The ones worth mentioning are new settings added to the Masonry Gallery module. We have added pagination, load more, and infinite scroll functionality to help you display more images and save space by utilizing the new settings.
Another significant improvement is the Carousel Image Height control. This new feature will help you keep the Carousel images the same height, no matter what image sizes in each card are used. The full changelog of the latest version can be found here.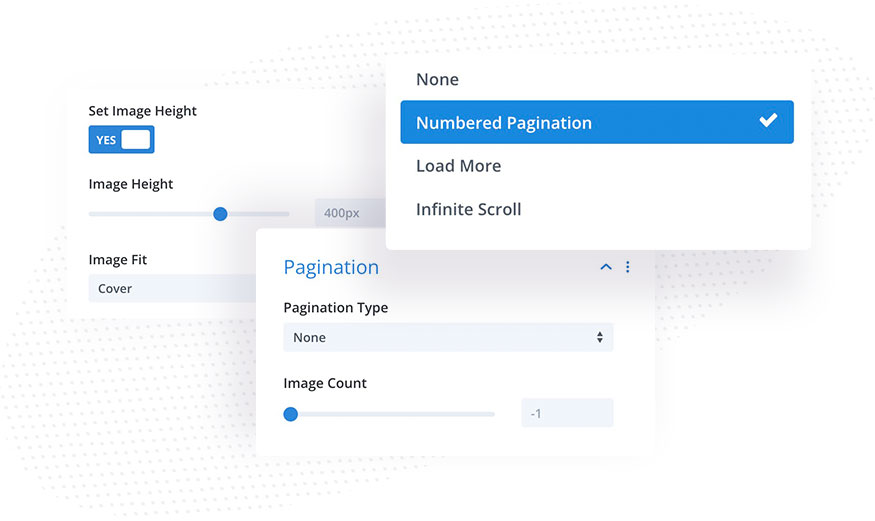 As we celebrate the addition of the Divi Pixel Reveal Module to our ever-growing collection of 50 modules, we invite you to take advantage of our special discount and unlock the potential of this game-changing tool. Elevate your Divi-powered websites with dynamic content expansion, impressive animations, and an intuitive user experience. Join us in embracing the future of web design with the Divi Pixel custom modules today!
Dedicated to excellence, we continuously refine our modules for seamless functionality and delightful user experiences. With rigorous testing, we ensure optimal performance. Exciting new modules are on the horizon, so stay tuned! Meanwhile, we're thrilled to release Layout Packs for developers and travel agencies. For details on upcoming modules, explore our comprehensive Product Roadmap. Elevate your Divi experience with us!
New Layout Packs
We are constantly working on new Divi Pixel Layout Packs that will speed up your web design process significantly. In the next coming days, we will release the layout pack for web developers.
Accordion Slider
This module will allow you to create a special accordion section with slider functionality. Display your services, team members, products and more with style.
Advanced Divider
The Advanced Divider module is a versatile tool that adds an artistic touch to your Divi designs. With a range of options, this module enables you to effortlessly incorporate decorative dividers into your layouts.
Table Maker
With the Divi Pixel Table Maker, you gain the power to craft sophisticated tables right within the Divi Builder. This feature-rich tool lets you seamlessly integrate any content type and offers extensive customization options.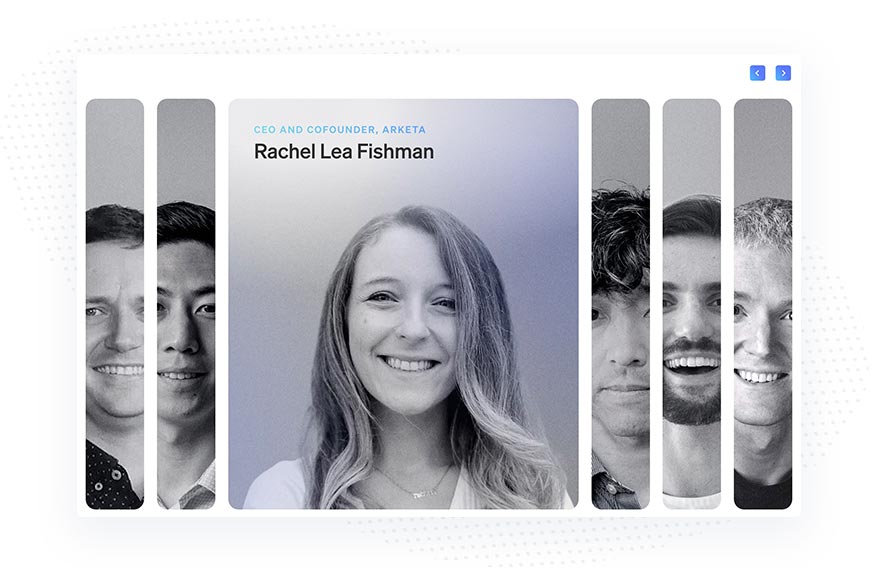 Thank you for joining our event today! Stay tuned for an exciting surprise in our upcoming release – a game-changing module that will enhance your Divi experience. Your feedback matters, so please share your thoughts in the comments. Join our vibrant Divi Pixel Community, connect with fellow users, and let's create amazing experiences together 🌟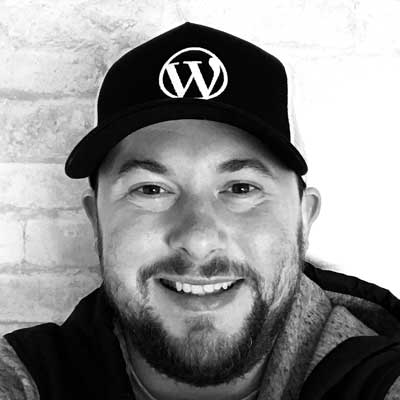 Maciej Ekstedt
Maciej is the co-founder of Divi Pixel. He is a self-made web designer and marketing expert, and he loves his job so much that he barely leaves the office. He transforms creative ideas into effective strategies for his company. Maciej is fascinated by the phenomenon of a megalopolis. He notices patterns and details which make up the whole thing, and he uses these skills in his work.
Enhance your Divi Theme with Custom Settings and New Modules. Start Creating Awesome Websites with the Divi Pixel
We offer a 14 Day Money Back Guarantee, so joining is Risk-Free!