Introducing Table of Contents for Divi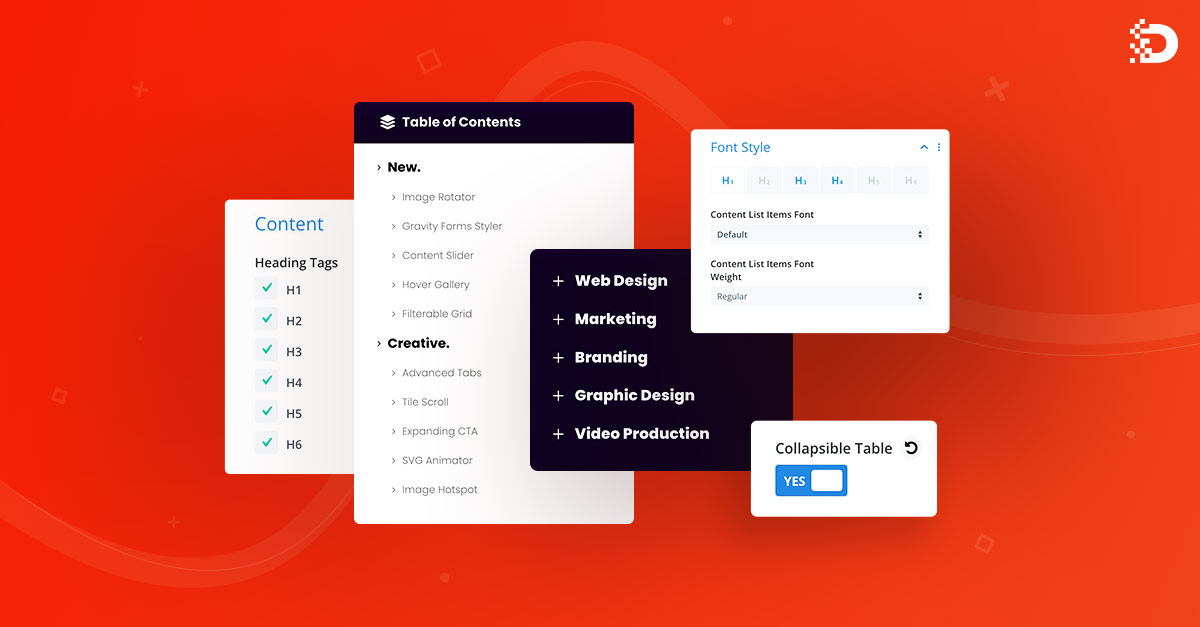 We are thrilled to unveil the latest addition to the Divi Pixel arsenal – the brand new Table of Contents module! With this exciting module, you can now effortlessly create and incorporate a Table of Contents that automatically generates quick links based on your H tags 🚀
In a previous update, we proudly introduced the brand new
Image Rotator
module, a remarkable addition to our repertoire. With this state-of-the-art feature, you can display captivating 360-degree images by effortlessly uploading multiple photos taken from different perspectives.
Today, we are thrilled to announce the latest addition to the Divi Pixel arsenal: the Table of Contents (TOC) module! In this release, we bring you a powerful and intuitive solution for organizing your lengthy content effortlessly.
The TOC module revolutionizes the way your readers interact with your content. Generating quick links based on H tags offers a seamless and user-friendly way to navigate your valuable information. Say goodbye to tedious scrolling through long pages and embrace a more efficient and engaging browsing experience. Get ready to captivate your audience with the new Table of Contents module!
Introducing Table of Contents for Divi
In our pursuit to elevate your Divi experience, we are proud to unveil our latest innovation: the Table of Contents module. Seamlessly integrated into your Divi builder, this powerful tool is designed to empower you with ultimate content organization and user engagement.
Gone are the days of endless scrolling through lengthy pages. With the Table of Contents module, your readers will navigate your content like never before. This intuitive feature automatically generates quick links based on your H tags, providing a hassle-free and visually appealing way to explore your valuable information.
Say hello to a more user-friendly and efficient browsing experience that keeps your audience hooked and enhances their interaction with your content. Whether you're presenting a comprehensive guide, a detailed tutorial, or a captivating story, the Table of Contents module is your secret weapon to captivate your readers from start to finish.
Elevate your website's accessibility and readability
The Table of Contents module will allow you to add navigation to your content easily. You can select tags and completely control which section or row should be considered. It offers Collapsible Table functionality, and all settings are responsive to adjust for different devices. The Header Settings allow you to add a nice header with an icon. You can add numeric order to menu items, show list bullets, and more! In the Design tab, five new toggles for customization are available.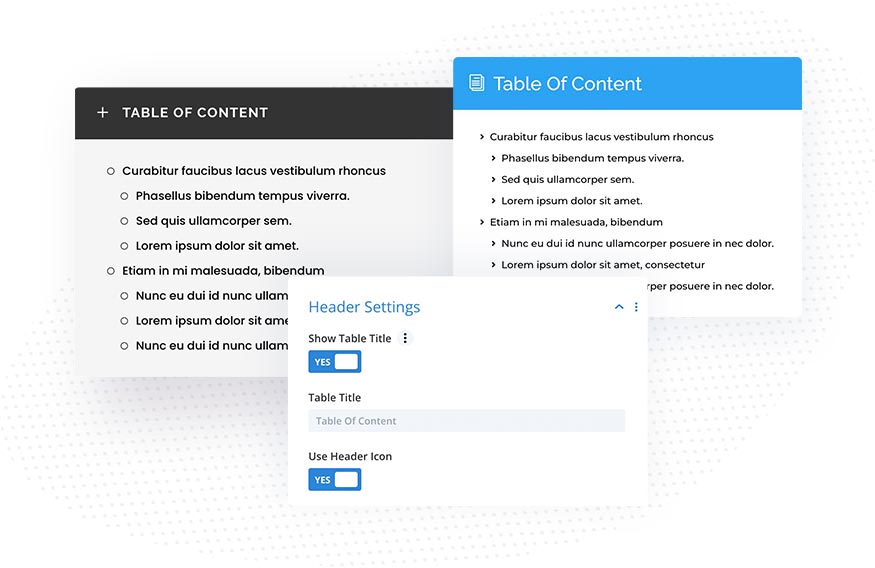 The Divi cache very often causes problems with the appearance of the website, especially when we use elements from the Divi library. In this update, we are adding a tool that will easily allow you to clear the Divi cache without having to go into the Divi theme options. We've added quick links that are available in the WordPress toolbar. Thanks to this, you can quickly clear the cache, no matter where you are on the page at the moment.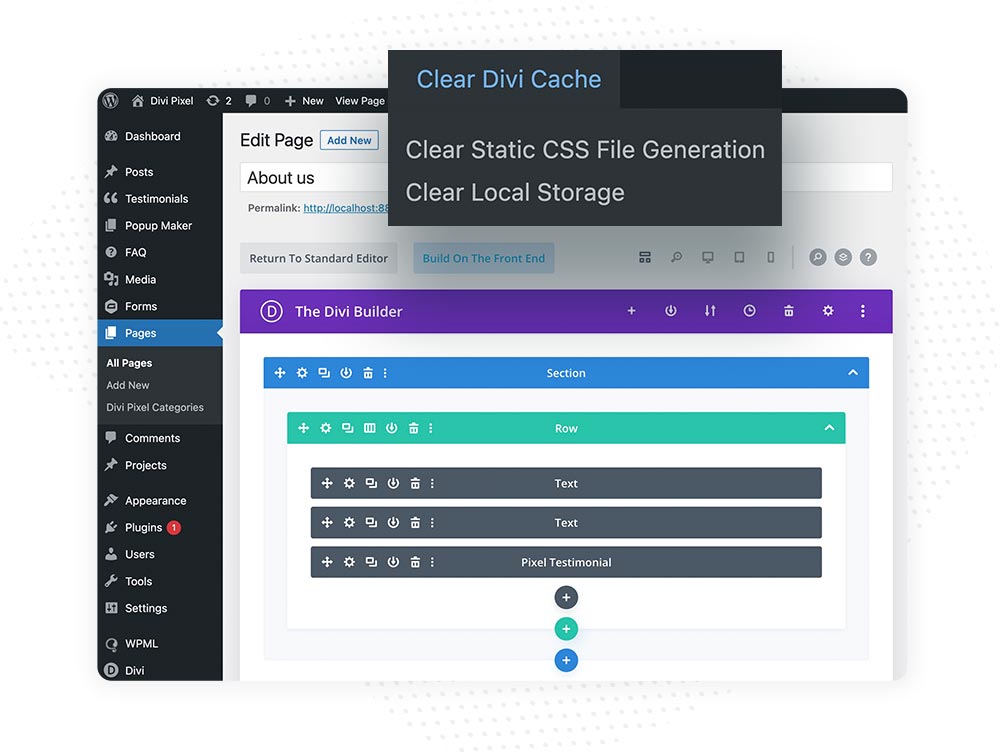 Dedicated to excellence, we continuously refine our modules for seamless functionality and delightful user experiences. With rigorous testing, we ensure optimal performance. Exciting new modules are on the horizon, so stay tuned! Meanwhile, we're thrilled to release Layout Packs for developers and copywriters. For details on upcoming modules, explore our comprehensive
Product Roadmap
. Elevate your Divi experience with us!
New Layout Packs
We are constantly working on new Divi Pixel Layout Packs that will speed up your web design process significantly. In the next coming days, we will release the layout pack for web developers.
Accordion Slider
This module will allow you to create a special accordion section with slider functionality. Display your services, team members, products and more with style.
Reveal
The Reveal module offers a space-saving solution by allowing users to display more content within a limited area, making it ideal for websites that require efficient use of space.
WooCommerce modules
We've recently developed multiple WooCommerce modules, though they do need further testing with the latest Divi version and its improvements.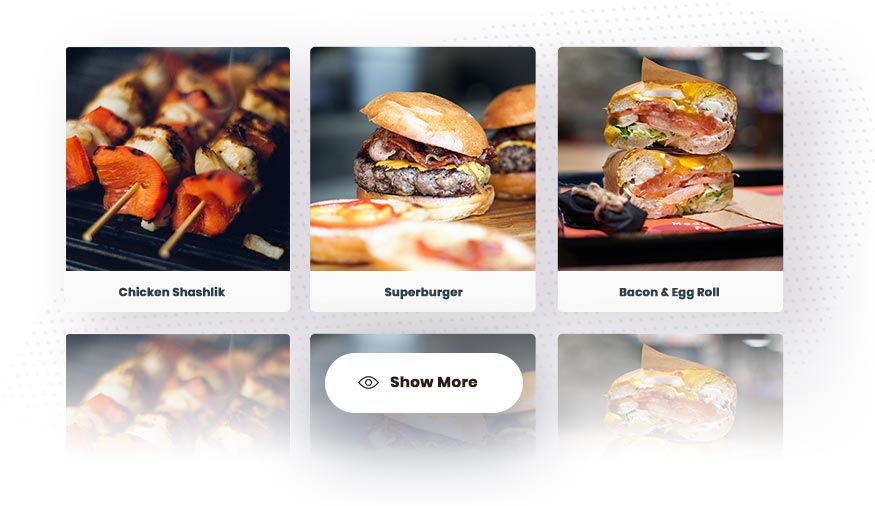 Thank you for being part of our event today! Get ready for an exciting surprise in our next major release – a new module that will elevate your Divi experience to new heights. We genuinely appreciate your feedback, so please share your thoughts in the comments below. Join our vibrant
Divi Pixel Community
, where you can connect with like-minded users and share your Divi Pixel plugin experiences. We can't wait to welcome you and create wonderful experiences together! 🌟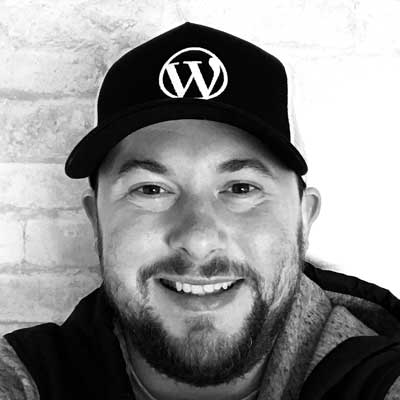 Maciej Ekstedt
Maciej is the co-founder of Divi Pixel. He is a self-made web designer and marketing expert, and he loves his job so much that he barely leaves the office. He transforms creative ideas into effective strategies for his company. Maciej is fascinated by the phenomenon of a megalopolis. He notices patterns and details which make up the whole thing, and he uses these skills in his work.
Enhance your Divi Theme with Custom Settings and New Modules. Start Creating Awesome Websites with the Divi Pixel
We offer a 14 Day Money Back Guarantee, so joining is Risk-Free!