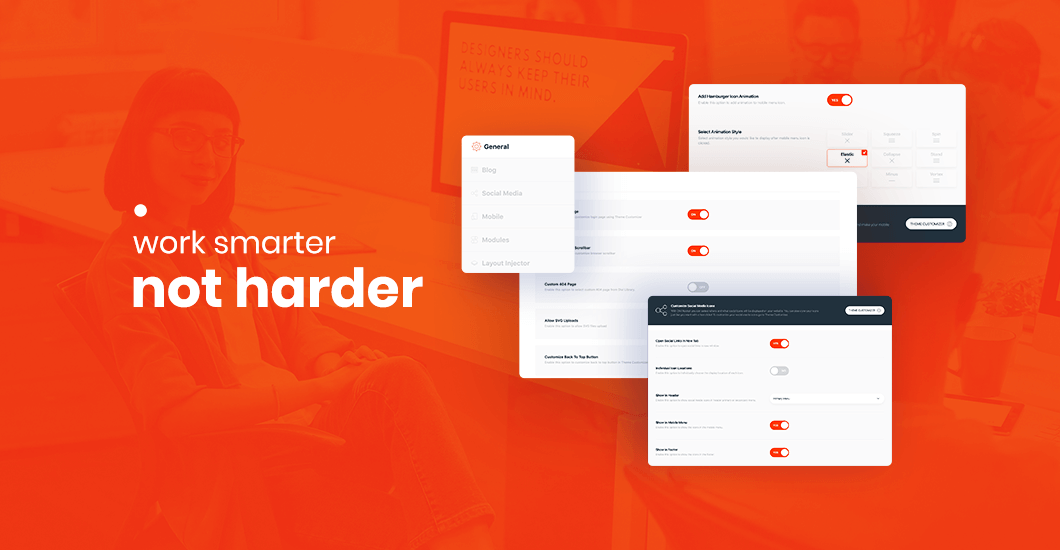 Today we are extremely happy and proud to introduce you our brand new and revolutionary plugin for Divi. After months of developing, testing, designing, we are finally ready to release the Divi Pixel plugin, which will completely change the way you work with Divi! In this post, I will show you some of the awesome features that Divi Pixel has to offer. Are you ready?
Ease and intuitive user interface
It was a really long journey. There is no other plugin I have ever worked on that would take so much time! But there is a reason why it took so long… Divi Pixel is the all-in-one solution for Divi pros and beginners. It combines custom plugin settings with custom Divi modules, which makes it unique and only the one available on the market.
We have developed over 200 custom options that are available in the WordPress dashboard. We did not want to only provide this options, but we also took care of user interface which is easy to navigate, intuitive and simply beautiful. All options are nicely grouped and can be enabled or disabled using toggle switches. With Divi Pixel you can build a fully interactive and engaging websites in no time.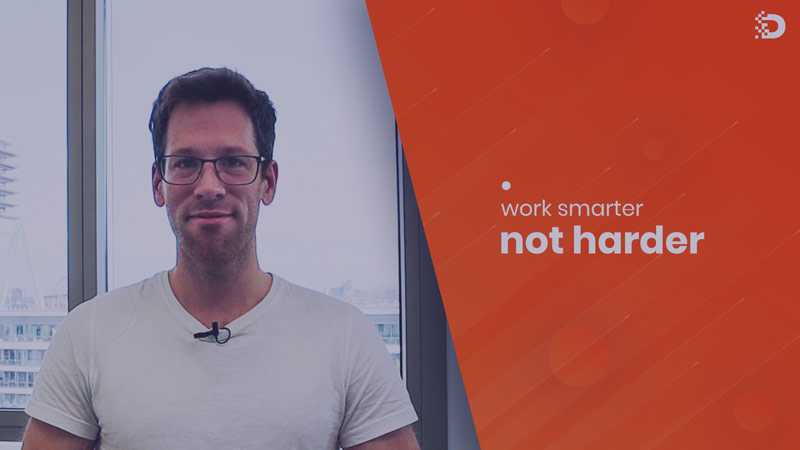 Over 200 options just at your fingertips
The Divi Pixel offers dozens of custom theme options that have been carefully crafted and implemented. Each option enables the specific feature and can be customized in the Divi Pixel Theme Customizer. Divi is a powerful theme which helps to build awesome websites using Visual Builder, but there are still many elements that couldn't be editable without custom coding, and Divi Pixel adds these customization options and makes your Divi Theme even more powerful.
Here are some of the options available on the plugin settings page:
• Custom Login Page
• Custom Browser Scrollbar
• Allow SVG Uploads
• Customize Back To Top Button
• Hide/Reneame Projects Custom Post Type
• Hide Admin Bar
• Add Custom Map Marker
• Add Preloader
• Customize Header & Navigation
• Menu Hover Effects
• Add CTA Menu Button
• Change Logo on Scroll
• Force Footer to Bottom
• Reveal Footer Effect
• Blog Customization
• Mobile Menu Customization

and so much more…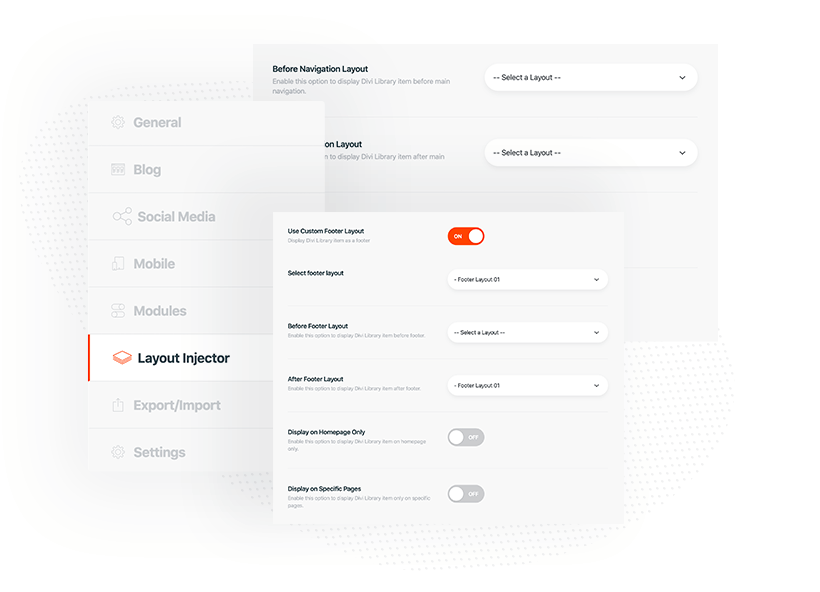 Enhance your Divi Builder with custom Divi Pixel modules
Divi Pixel doesn't offer only plugin settings. The core part of the plugin are fully customizable and powerful custom Divi modules which allows you to create more interactive and engaging websites. We have built 12 modules that will enhance your Divi Builder and help you achieve the effects that were not possible to achieve without custom coding. Create beautiful websites with the Divi Pixel modules and amaze your customers with final results. Today we are introducing a totally game-changing plugin and there is more exciting news to come. We are already working on 4 new modules that will be added in future releases!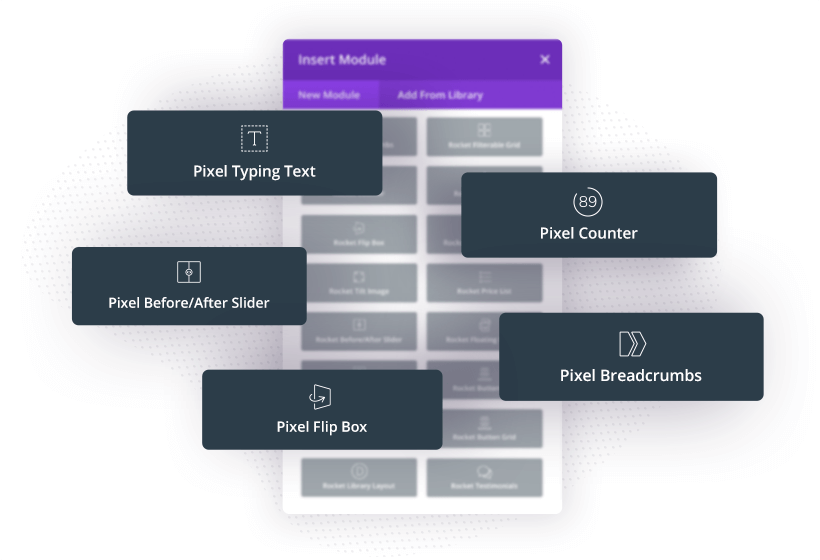 Create beautiful and unique mobile menus with Divi Pixel
Divi mobile menu settings are very limited, but not with the Divi Pixel Mobile Menu Customizer. Simply enable Mobile Menu Customization in the Divi Pixel plugin settings and enjoy customizing mobile menu just like you want! You can add a nice and animated hamburger icon, customize mobile menu items and most importantly – make the mobile menu full screen and add nice and beautiful animations for mobile menu content and background overlay.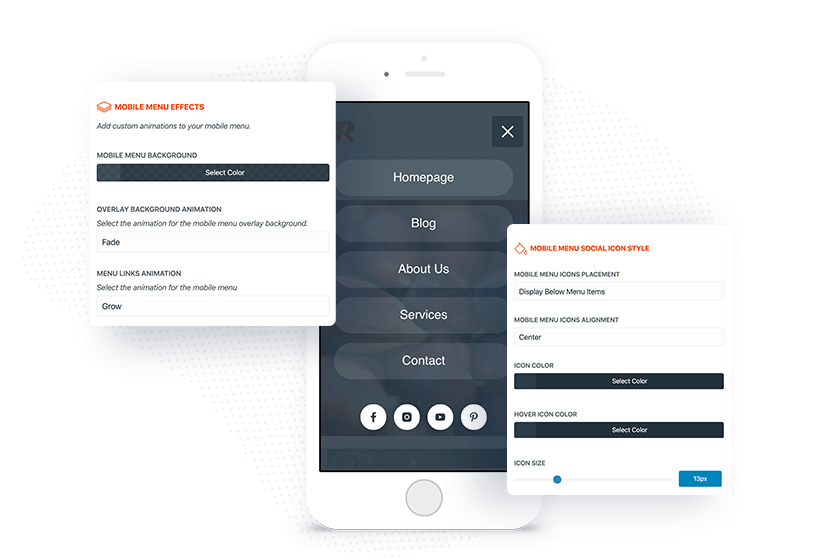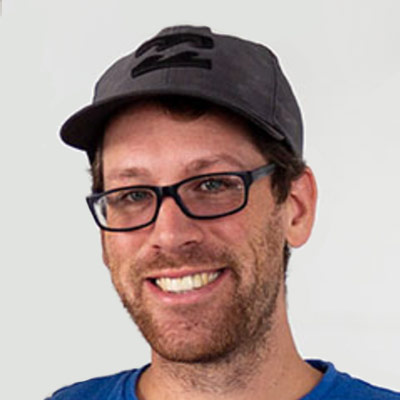 Jan Thielemann
Jan is the co-founder of Divi Pixel. He is a professional software developer who started developing for WordPress as a hobby. When he made his first contact with Divi in 2016, he immediately saw the potential. Shortly after he developed his first Divi plugin, which was a huge success, he started a side business selling various Divi related products. He's an expert known throughout the whole Divi developer community.
Enhance your Divi Theme with Custom Settings and New Modules. Start Creating Awesome Websites with the Divi Pixel
We offer a 14 Day Money Back Guarantee, so joining is Risk-Free!