Filter any CPT with the new Filterable Grid module for Divi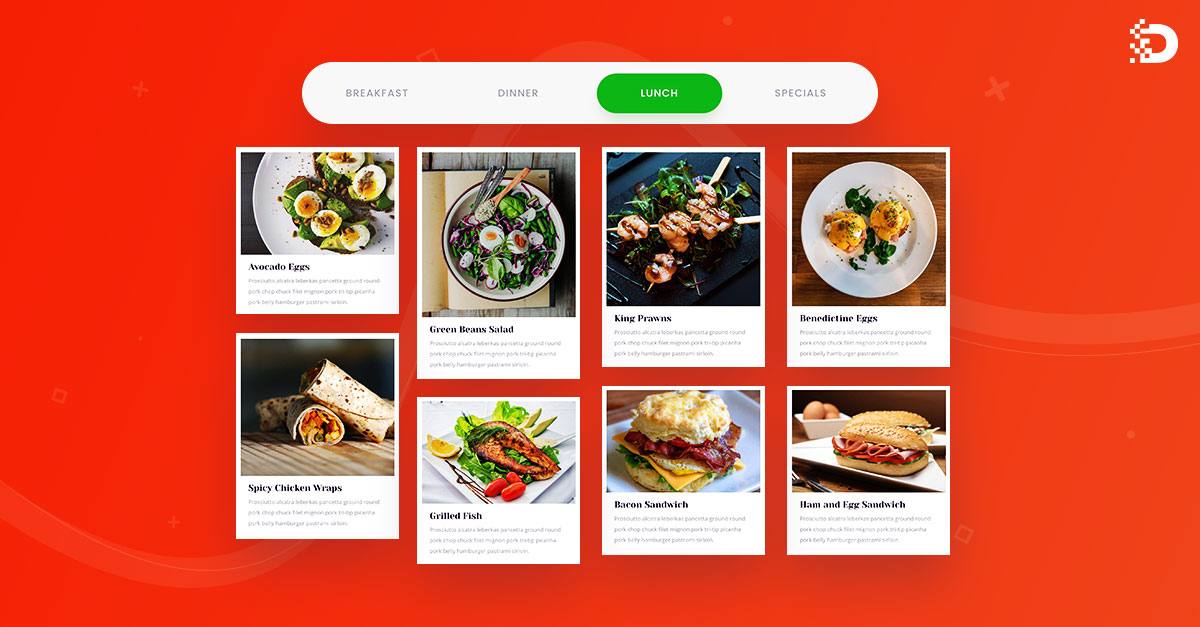 Today we are extremely excited to present you a new module that will power the Divi Pixel collection. The Filterable Grid will allow you to display custom posts and filter them by taxonomy 🤩
We started this year with a bang. At the beginning of January, the Parallax Image module was released, which allows you to create unique sections with images using the parallax effect. Today we have a completely new module for you that will greatly expand the functionality of Divi Pixel.
Our plugin offers over 40 custom modules for the Divi Builder. When it comes to content filtering, it already offers a Filterable Gallery, for filtering images. Today we would like to extend this functionality by adding a Filterable Grid. This powerful module has many advantages and using it on a page to display content that can be filtered is definitely a good idea.
Introducing Filterable Grid for Divi
The Filterable Grid module for Divi brings some cool new features that will allow you to showcase your projects, portfolios, blog posts, and any other custom post types with a filter option. Thanks to the advanced settings, you have full control over the mesh. You can display posts using a grid or masonry layout.
But it is not everything. The Filterable Grid module comes with powerful settings for displaying a big number of posts. You can enable pagination, load more, or infinite scroll feature, so your posts are loaded on demand rather than on page load. These techniques should help a lot when it comes to website optimization.
Filterable Grid Customization
The Filterable Grid module is one of the most advanced modules available in the Divi Pixel plugin. The customization options available in the module settings allow you to adjust the filters and the grid to your liking. You can easily change filter colors and appearance, add hover effects to the grid, add image and grid animations, and more. You can even add an image overlay with an icon, title, and excerpt text, and show it when the user mouseovers. This module is simply the only module you will ever need to display filtered content on your Divi site.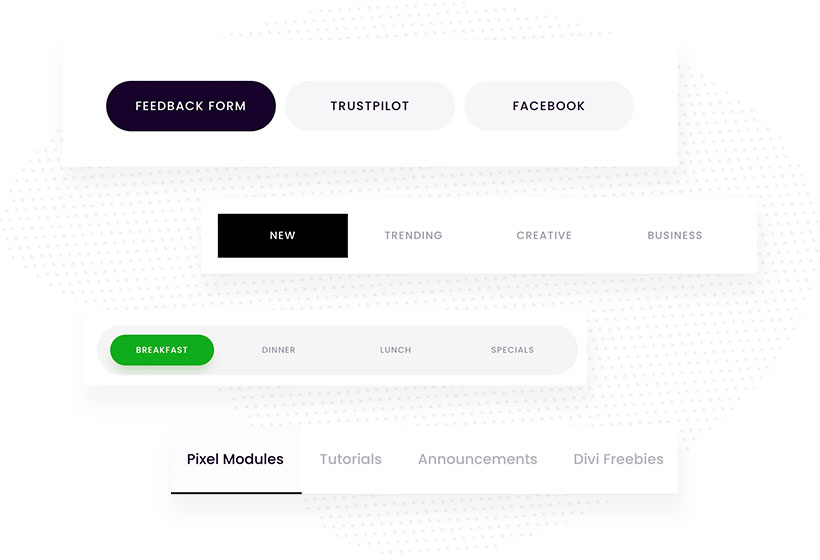 Filter any custom post types
The Filterable Grid module will allow you to display any custom post type on your website and filter them based on their taxonomy. You can use categories, tags, and any other taxonomy used for your CPT. If you haven't created any CPT yet, don't worry. You can still use this module for filtering the native WordPress CPT, like posts, projects, pages, and testimonials that come with the Divi Pixel plugin.
Advanced Tabs improvements
Many users have asked how to use anchor links with Advanced Tabs module. In this version, we have significantly improved this module, specifically the Tab Selector option. Now we can easily add a selector to each tab, and use it for the anchor link. This option will certainly be very useful, as it will allow you to open a specific tab and scroll to it after clicking on the link with the selector.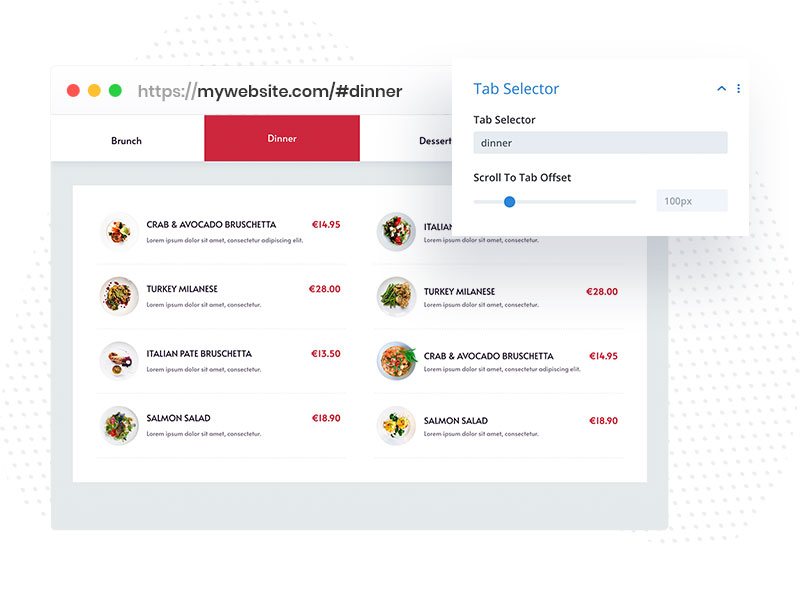 We are still in the process of restructuring the Divi Pixel repository. This will allow us to better handle all updates, make all fixes, and add new modules. This will not affect the plugin itself, but it will significantly improve our workflow and make adding new functionalities and modules easier and faster.
We are working on multiple new modules that will be added to the plugin soon, including Hover Gallery, Table of Contents, Instagram feed, Plan Slider, and 4 WooCommerce modules. In the meantime, we will also release new Layout Packs for Brewery, Winery, Sushi Bar, and Cleaning. For more information about new modules, please check our Product Roadmap.
New Layout Packs
We are constantly working on new Divi Pixel Layout Packs that will speed up your web design process significantly. In the next coming days, we will release the layout pack for accountants.
Hover Gallery
This is another creative module that will allow you to add multiple content boxes where each content box will have a background image that will change after the user mouseovers over the content box.
Gravity Forms Styler
The Divi Pixel Gravity Form Styler module will allow you to customize Gravity Form using the Divi Builder.
WooCommerce modules
We've recently developed multiple WooCommerce modules, though they do need further testing with the latest Divi version and its improvements.
Instagram Feed
This module will allow displaying an Instagram feed in a brilliant and interactive way on your Divi website.
That's all for today. In the next major release, we will publish another new module, so stay tuned! We'd love to hear your feedback. Share your opinion in the comments below 🙂 If you would like to connect with other users that are using the Divi Pixel plugin, join the Divi Pixel Community today! You are invited!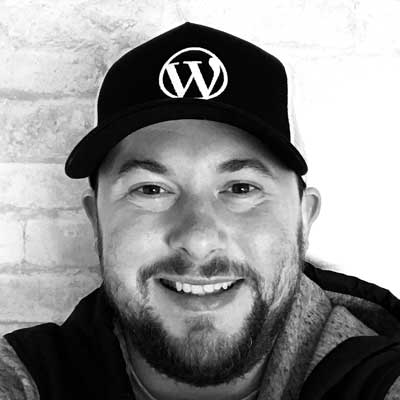 Maciej Ekstedt
Maciej is the co-founder of Divi Pixel. He is a self-made web designer and marketing expert, and he loves his job so much that he barely leaves the office. He transforms creative ideas into effective strategies for his company. Maciej is fascinated by the phenomenon of a megalopolis. He notices patterns and details which make up the whole thing, and he uses these skills in his work.
Enhance your Divi Theme with Custom Settings and New Modules. Start Creating Awesome Websites with the Divi Pixel
We offer a 14 Day Money Back Guarantee, so joining is Risk-Free!