Meet the New Masonry Gallery Coverflow Effects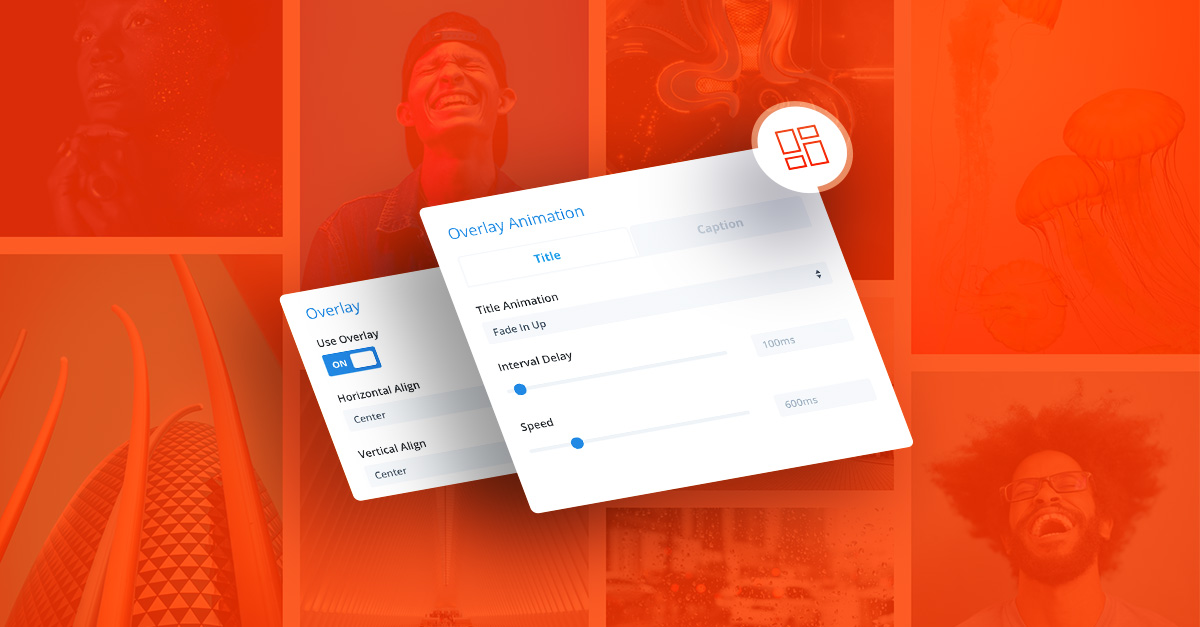 In this update we have significantly improved the Masonry Gallery module by adding hover animation effects! 🥳 🎉
With the new Masonry Gallery settings, you can add image title and caption in your WP Media Gallery, and display them on your gallery images on mouseover. We have added a bunch of settings for controlling animation type, speed, delay, and also customizing overlay layer and icon. The best part of it is that the title, caption and icon animations can be controlled individually, which means we can create unique effects by selecting different animation styles, speed and delay for each of the elements.
Masonry Gallery Coverflow Settings
Masonry Gallery lets you display image galleries using masonry style and open images in a lightbox window after the image is clicked. This new release adds a significant improvements to this module. It was on our list for a long time, and it's finally here!
Each image in the WP Media Library has a few attributes we can add and we have used that to improve our Masonry Gallery the module. Now, it can be even more interactive by displaying title and caption attributes on hover with nice and engaging animations. We have added 19 different animation styles and 2 controls for animation speed and delay.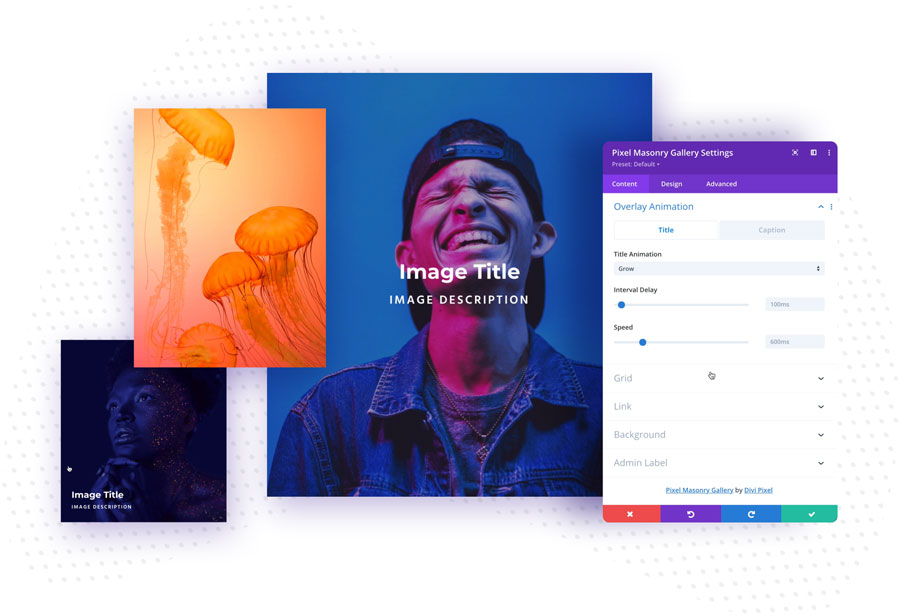 Create an interactive image galleries with ease
With the new settings, you can use the Masonry Gallery module to create not only galleries but interactive sections to showcase the core values of your company, services, team members, food menu, products and more. Below are a few examples of the module in the action!
Take your designs to the next level and save time and money by using the Divi Pixel Plugin. Select your plan and start building awesome websites today. We offer a 14-day money-back guarantee, so joining Divi Pixel is 100% risk-free!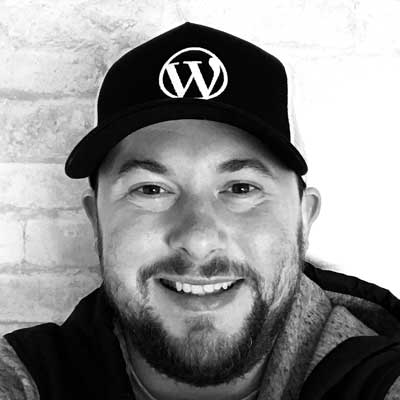 Maciej Ekstedt
Maciej is the co-founder of Divi Pixel. He is a self-made web designer and marketing expert, and he loves his job so much that he barely leaves the office. He transforms creative ideas into effective strategies for his company. Maciej is fascinated by the phenomenon of a megalopolis. He notices patterns and details which make up the whole thing, and he uses these skills in his work.
Enhance your Divi Theme with Custom Settings and New Modules. Start Creating Awesome Websites with the Divi Pixel
We offer a 14 Day Money Back Guarantee, so joining is Risk-Free!